Making Christmas Tree quilt blocks is a fun and simply way to add cheer to your home. You can turn these blocks into a simple mug rug (perfect for gifts), create a festive table runner or even make a bunch for your very own Christmas Quilt! How ever many you decide to make, I'm sure we can all agree that these blocks are timeless and fun! Be sure to check out the
video tutorial at the bottom of this article!
MATERIALS LIST
BASIC SEWING SUPPLIES NEEDED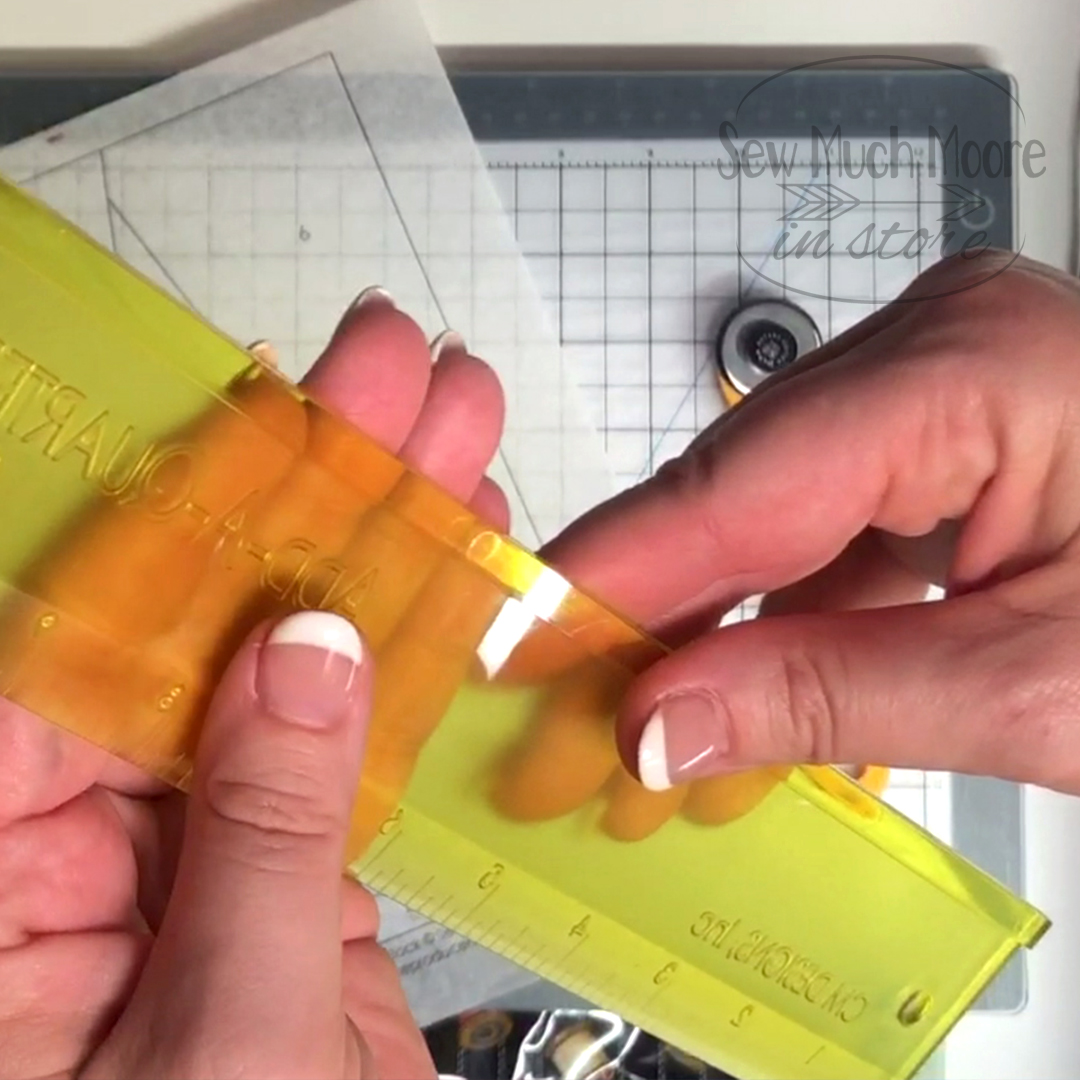 Prelude to piecing
To make the Christmas tree foundation paper pieced block, you'll print your patterns on copy paper. Take a look at the one inch mark and measure it with your ruler. I really like to transfer my copies onto foundation paper. I like the Perfect Piecing paper. It is really transparent and rips out easily. I also like using the Add a quarter ruler. It has a nice quarter inch which makes foundation paper piecing really easy using this ruler.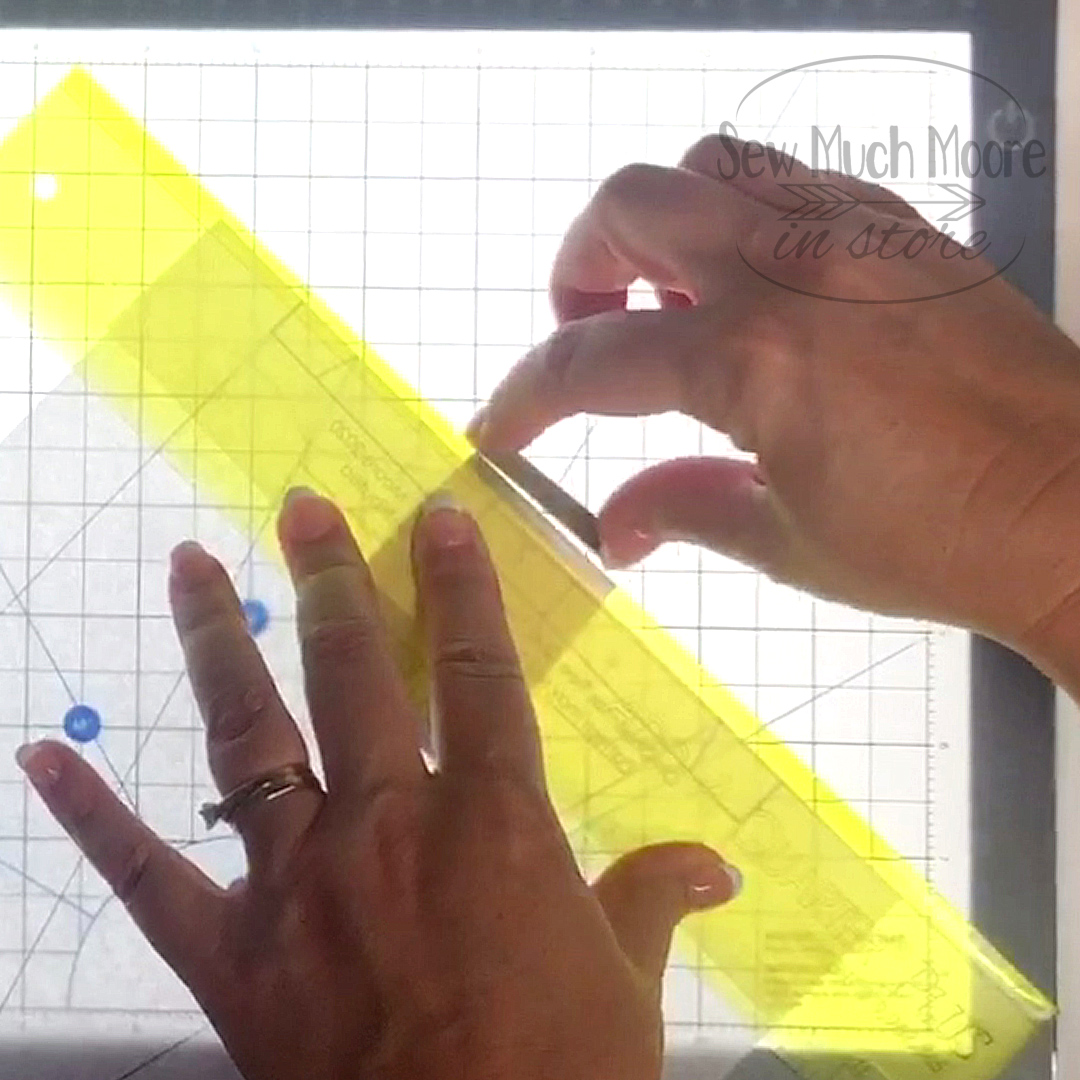 Starting the Christmas Tree Block
Each of these blocks have seven pieces and we're going to start in numerical order. Piece number one is the tree trunk and piece number two is the background. To start the block you're going to have the right side of your fabric be right against the backside of your foundation paper piece pattern. And then you're going to put block number two fabric (right sides together with fabric number one), directly behind fabric number one. Sew the line between number one and number two.
Now, fold that pattern paper piece back and use our add a quarter ruler. This little lip helps hold it against that folded edge and gives you a one quarter inch seam allowance. Cut off the excess fabric and then the seam roller to press out that seam.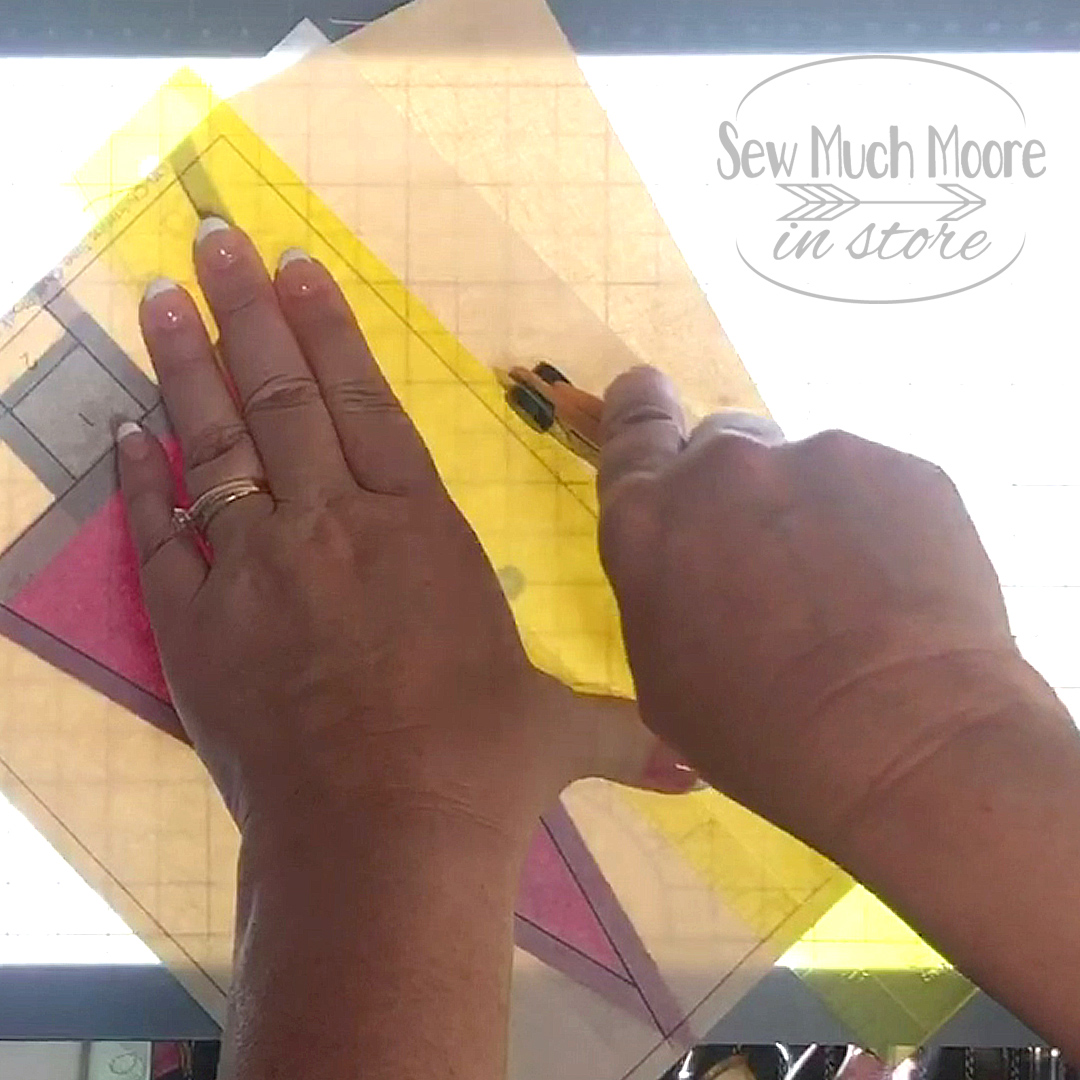 Just keep sewing
Next we're going to work through the remaining pieces.
You'll line it up to make sure you have at least a quarter of an inch past the line. And make sure that you have enough fabric all around the edges also.
We're going to fold that back and trim away the excess and we'll use our seam roller and press that back. And piece number four is done just like piece number three.
Using the Daylight Wafer 1 Lightbox comes in really handy for things like this. You can see all the pieces behind you, even when there's multiple layers.
Pieces five, six and seven are larger and you might find it helpful to test the fabric placement, before sewing. To do this, simply use sewing pins in lieu of stitches. Test the placement, make adjustments if necessary and proceed with sewing.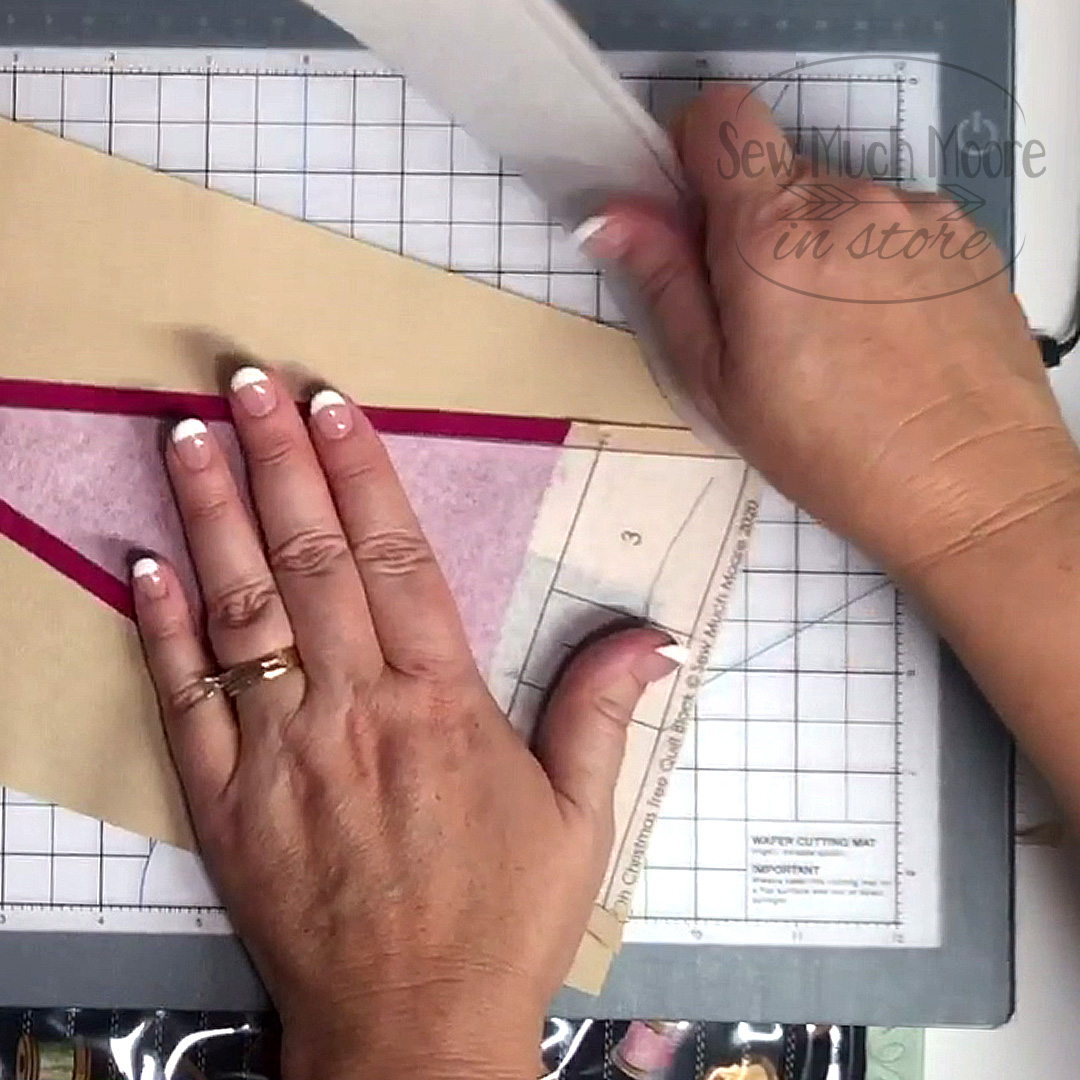 Finishing the block
Now all that's left is to trim away the excess fabric around the perimeter of the block. Now you're not going to want to trim right on the exterior line. You'll give yourself a one quarter inch outside of the line. I'm using the Add a quarter ruler for that I can see the lip of the one quarter inch mark.
Now all that's left is to rip out the paper because the stitch length was 1.5″. It really makes a nice perforation on the paper. And this paper is the perfect piecing paper because it's a lot thinner than regular paper. As a bonus – Perfect Paper is super easy to rip out!
This was a super easy and quick foundation paper piece block. Be sure to get a copy of the pattern and start making your own Christmas Trees today!
Happy Stitches,