Lanyards are such a useful item to have and to make!  You can attach them to small wallets and hang around your neck (like the Kristine ID Wallet), or you can make a smaller version to use as a wristlet!  I have even seen many people use lanyards as a key chain!  Lanyards can make a fun and simple gift!  Teachers LOVE them!  One year, I gave all my kid's teachers a lanyard and they were pleased as punch!
In this post, you will learn to make a lanyard, without having to use a Bias Tape Maker.  Let's get started and don't forget to watch the video too!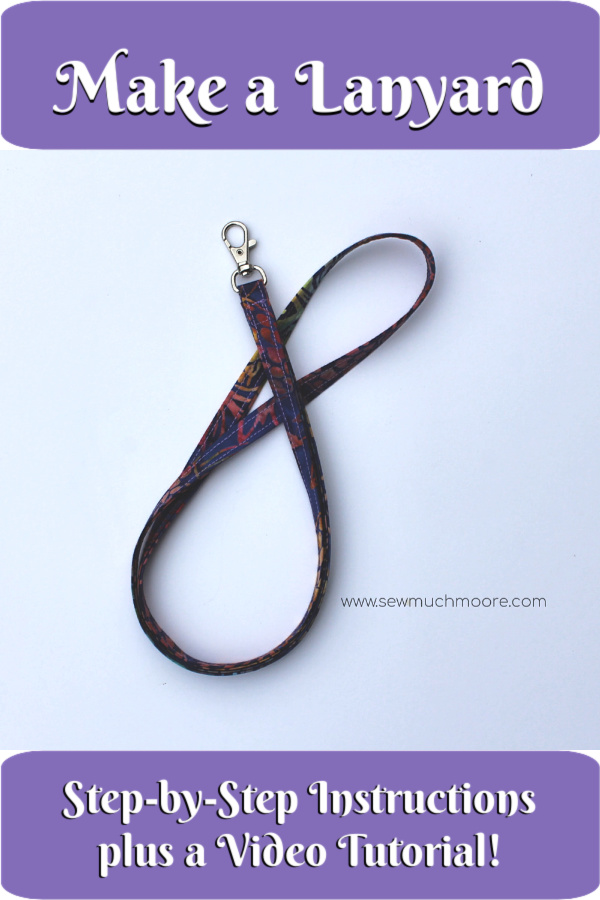 This post contains affiliate links for your convenience. ? Read my full disclosure policy here.
Learn to make a Lanyard – Supplies List
Lanyard Fabric (I recommend 100% quilting cotton)
SF101 – Pellon Shapeflex (you can get this from Amazon or your local Quilt shop)
Thread (I recommend using a 40 wt thread)
1/2″ Swivel Lobster Clasp (It's nice to stock up because these make EXCELLENT gifts)
Learn to make a Lanyard – Tools Needed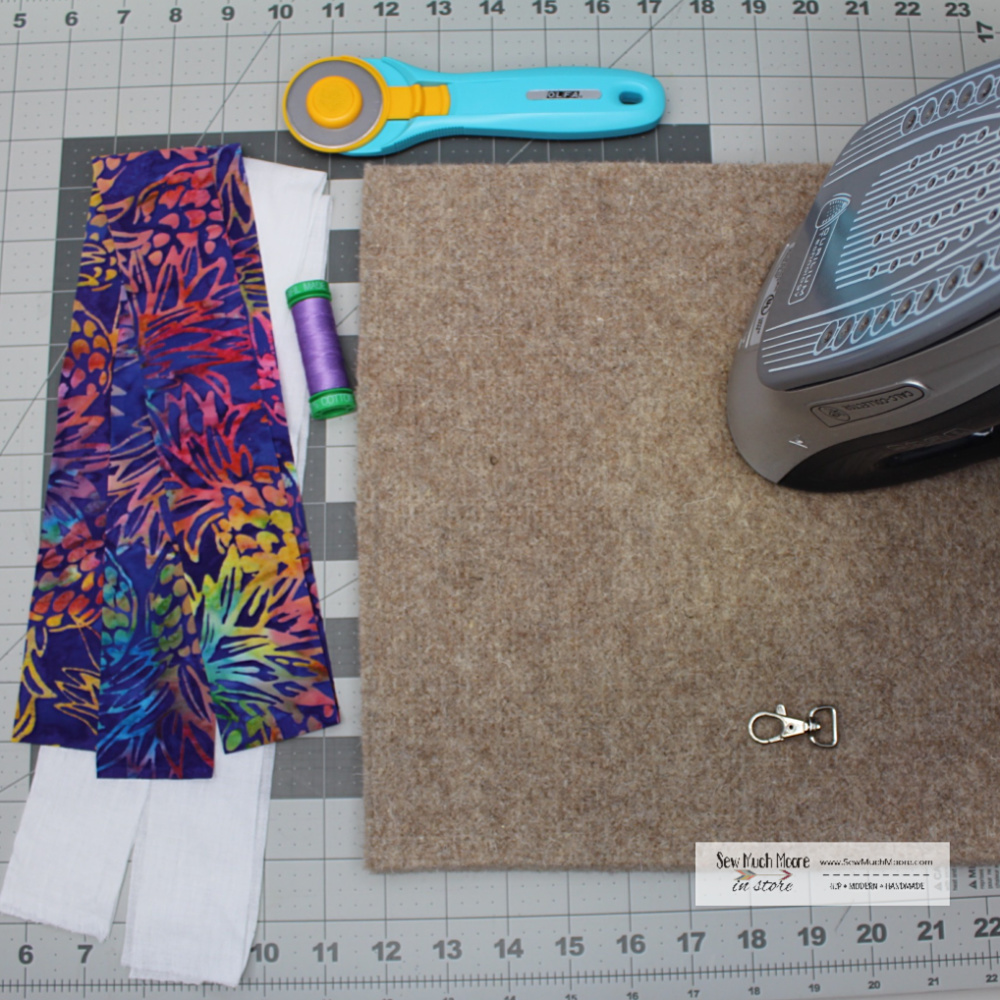 Learn to make a Lanyard – instructions
Cut Lanyard Fabric and Shapeflex to length  (2″ x  38″)
Fuse the glue side (the bumpy side) of the Shapeflex to the wrong side of the Lanyard Fabric

Be sure to leave a few inches at each end without any Shapeflex.  This will make it easier to sew together at the end.

Fold and press the entire length of the fused Lanyard fabric in half (lengthwise) with wrong sides together.
Open this fold and fold the long raw edged sides toward the middle crease and press.
Straight stitch along both edges (starting with the open side first).
Insert lanyard tape through the Swivel Lobster Clasp Dring and sew both ends in place (enfolding all raw edges)
Sewing Tip!
Use a longer stitch length when sewing your lanyard tape together.  I use a 3.0 stitch length and it gives it a nice Top Stitch effect!
Use a thicker thread – I use Aurifil 40wt.
I created a YouTube tutorial to help you learn to make your own lanyard.  Enjoy!
I hope you learned a lot from this tutorial.  Don't forget to subscribe to my YouTube Channel!
You can also finish your lanyard with Rivets instead of sewing.  Check out these tips on using a Rivet Press right HERE.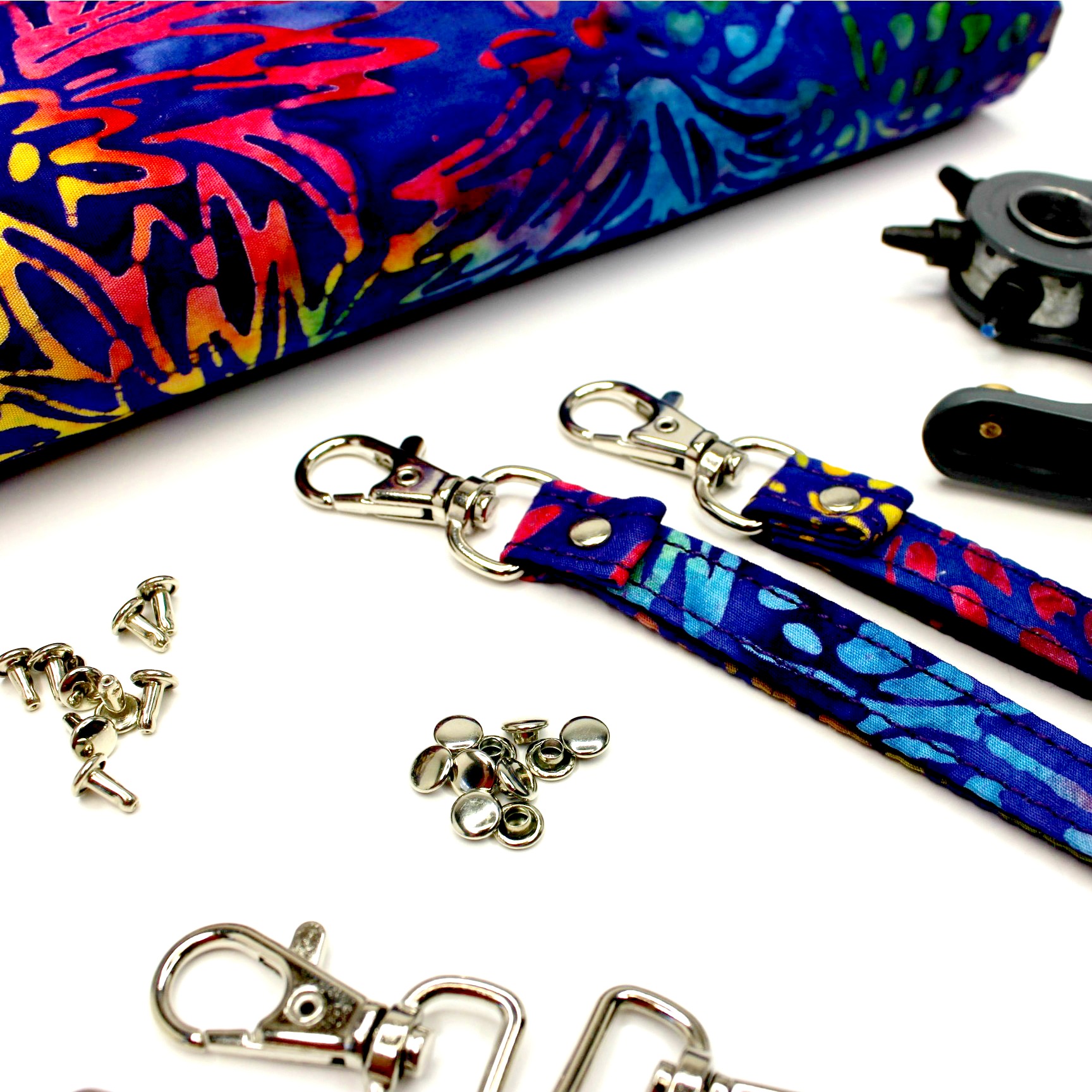 I would love to know how you are going to use this technique in your next project.  Are you going to make these for yourself or maybe as gifts?  Let me know in the comments below!
Happy Sewing!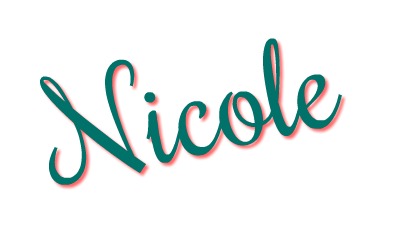 Check out these Popular Posts!
SaveSave
SaveSave