When I bought my Juki Miyabi 350 QVP, I didn't know what kind of accessories that I would need!  Although I had experience using a Longarm Quilting Machine, I had never owned one before.  When the owners of Quilter's Headquarters came out to deliver my machine, they recommended some basic accessories.  Let me show you some of my favorite tools & accessories for Free Motion Quilting on my Juki Miyabi 350 QVP.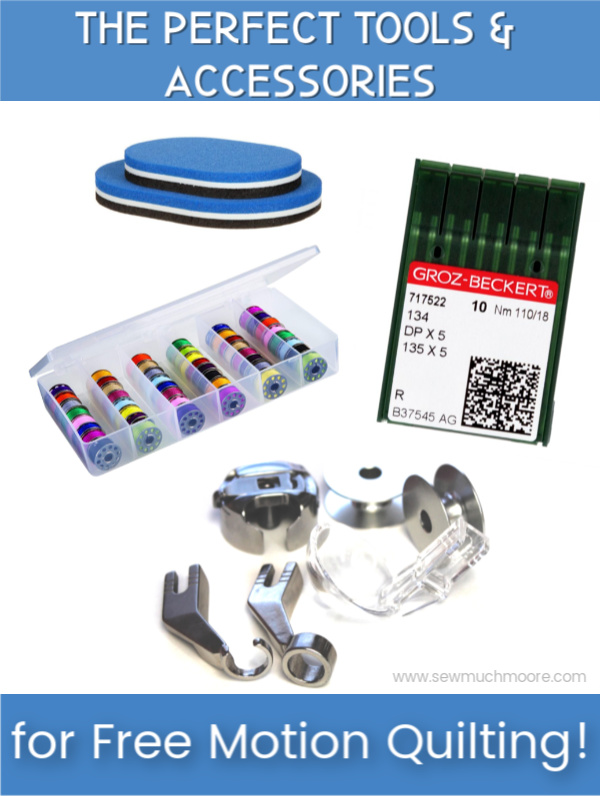 Needles and Thread
The needles that came with my machine are the brand Groz-Beckert.
They are simple to install in the machine and easy to take out of the needle case. I like this brand because I use the same brand for my Juki Industrial DU-1181-n. There are several codes and numbers listed on the front of the needle case. I found this diagram, which helped me understand what all the numbers meant.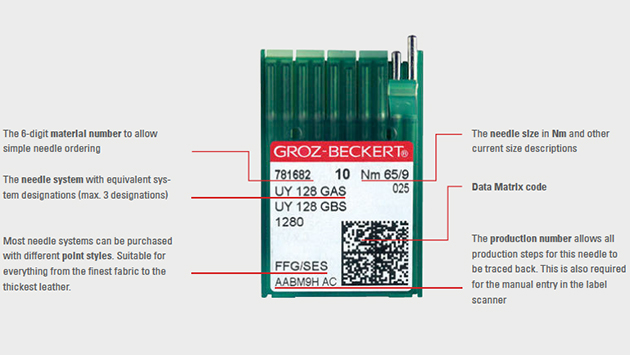 One of the things I love about my Juki Miyabi 350 QVP is that it is not picky about the thread you use.  I have heard many seasoned quilters tell me that their machines will only perform well with a particular brand or type of thread.  With the Juki Miyabi, I have been able to use the thread I already have on hand.  I learned how to use the TOWA tension gauge to easily make adjustments.  It's great to be able to use my existing thread stash!  As you can see, I have a large variety (especially Aurifil 50 wt).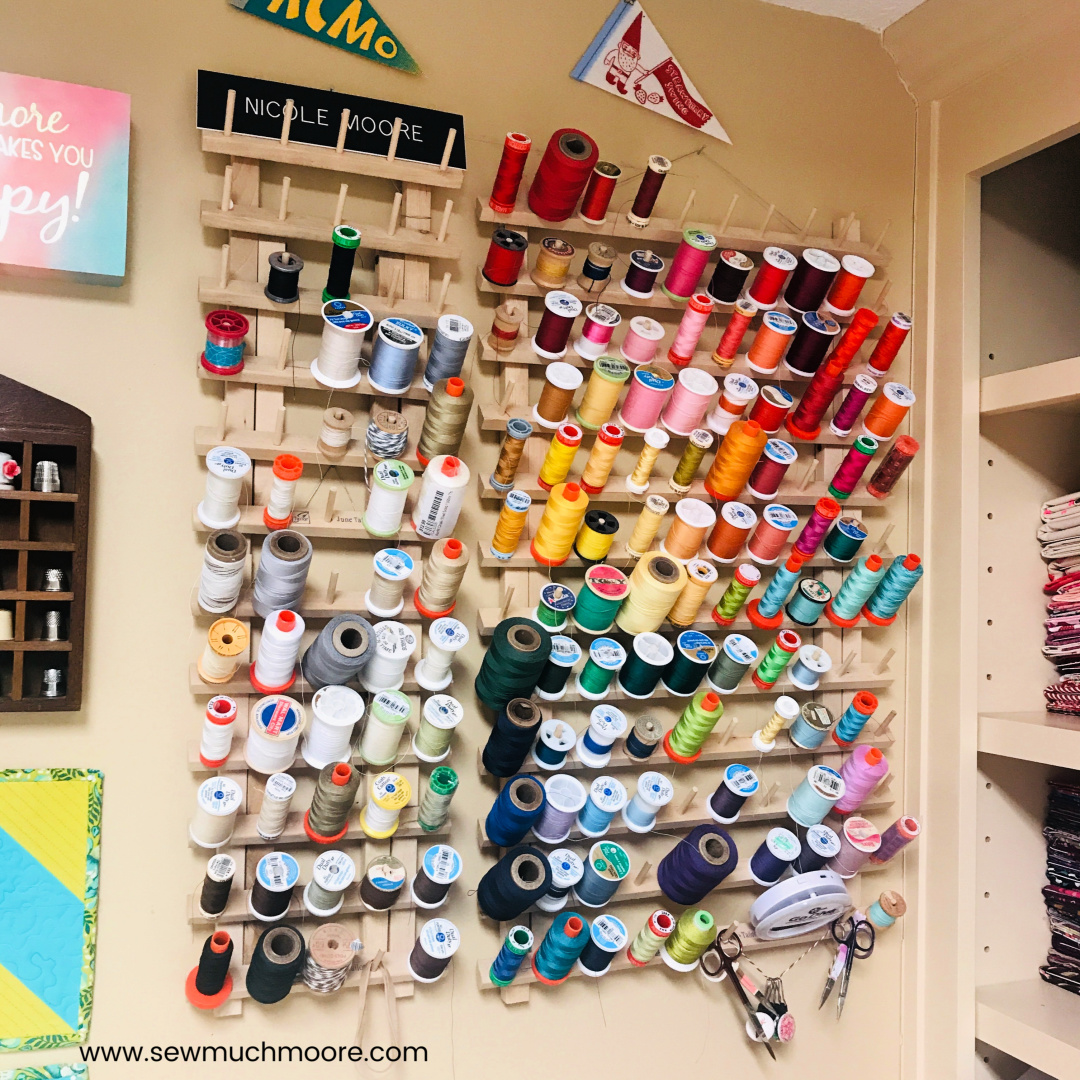 Bobbins and Bobbin case
I decided to purchase extra bobbins for my new Longarm Quilting machine. I like to have options and found that only having the standard 3 bobbins was not enough. I also purchased an extra bobbin case and calibrated the tension for a 40 wt thread. My other bobbin is used for any other type and I can change the calibration easily with the TOWA bobbin calibration device.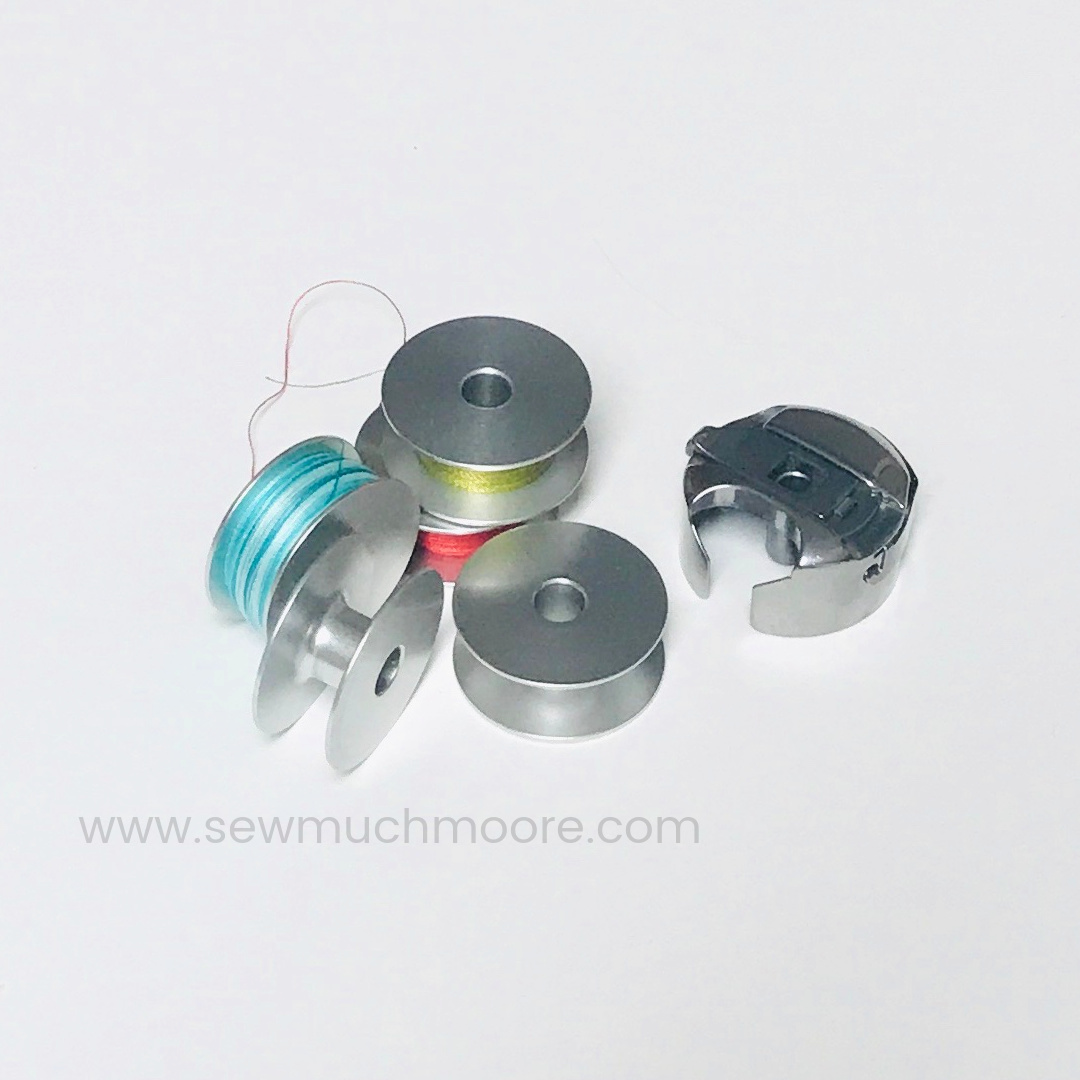 Quilting feet attachments
My Juki Miyabi 350 QVP came with a standard Free motion presser foot used for free-motion sewing and ruler work.  With a distance of ¼" (6.5mm) from the needle entry point to the outer edge, I can use this presser foot for free motion quilting and to sew with a quilting ruler as a guide.
The Open Toe presser foot is for free-motion sewing and is open at the front so that the needle area is easy to see. This presser foot is useful for quilting small designs or anytime visual of the needle area is needed.
The glide foot is a bowl-shaped type foot intended to be used for quilting when gliding along applique and other slightly three-dimensional embellishment.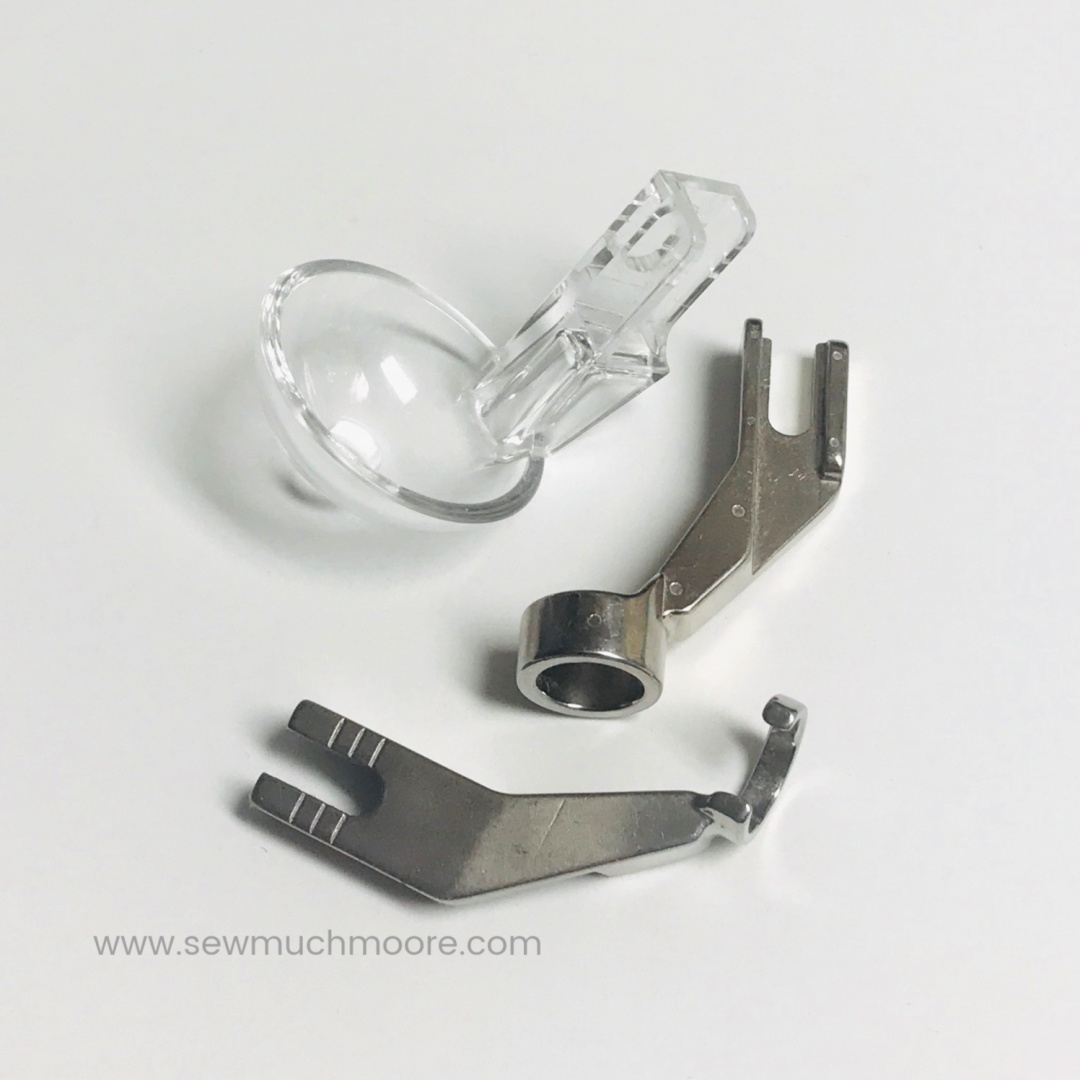 Accessories storage case
I needed a separate place to store my new accessories for my Juki Miyabi 350 QVP.  I didn't want anything too big or bulky.  Just something to fit my needles, bobbins and various feet.  I found a totally functional see-through case that fits everything perfectly!  I even have room leftover for more bobbins and needles.  You can get your own Accessories Case in my SHOP.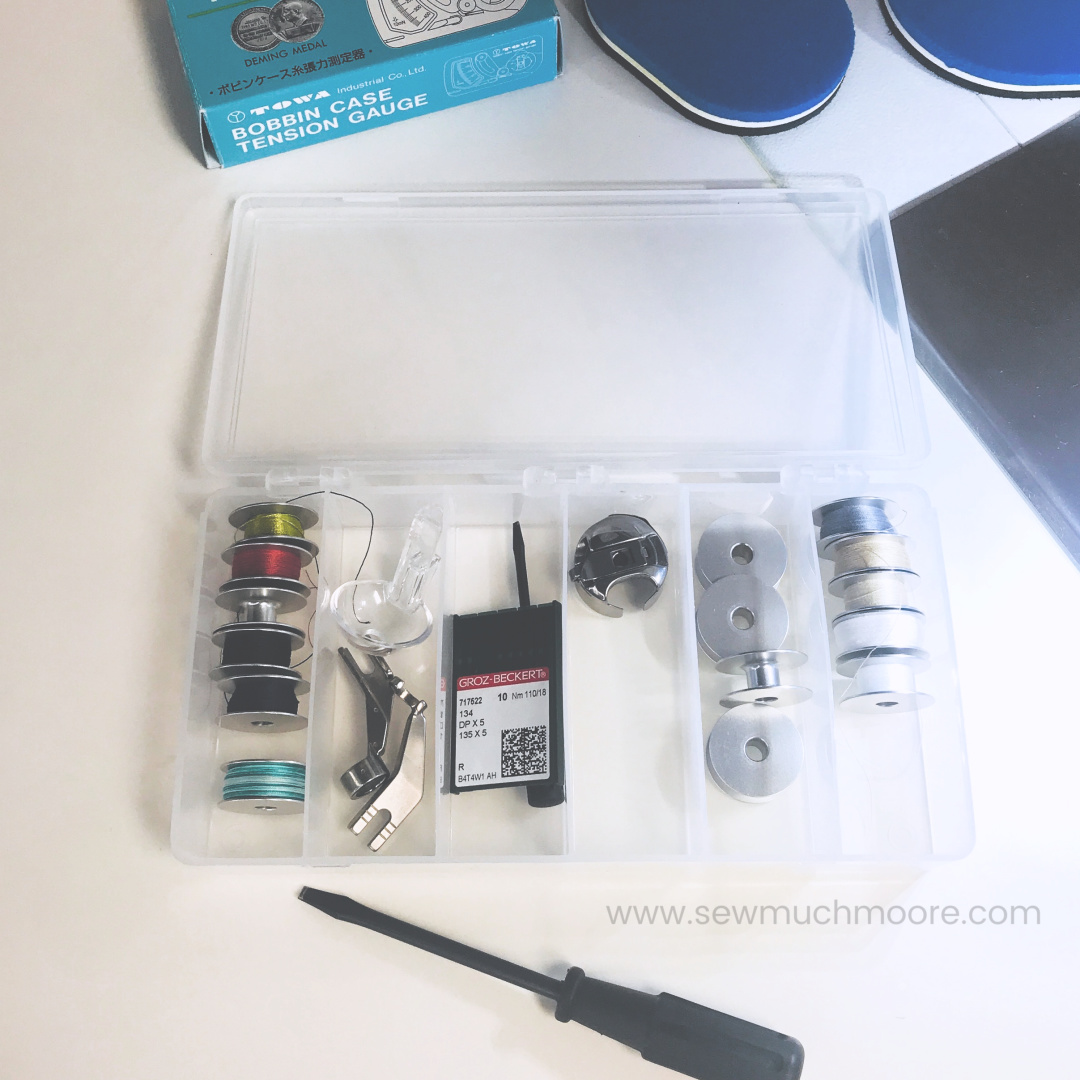 Quilting Disks
By far, my favorite accessory for my Juki Miyabi 350 QVP are the Quilting Disks.  Joan, with the Quilter's HQ's gifted me a pair and I just love them!  At first, I wasn't too sure what they were for or how they could help my quilting.  But after using them, I can't see myself using my gloves again!  These little quilting disks truly give me all sorts of control.  Holding them, while quilting is a very natural feeling.  They really hold onto that fabric too!  I made a video to show you how easy it is to use these quilting disks!
What's so great about these quilting disks is that you can use these with your domestic sewing machine too! They work for any machine that can do free motion quilting. Everybody needs to try these! You can learn more about these quilting disks by visiting my SHOP.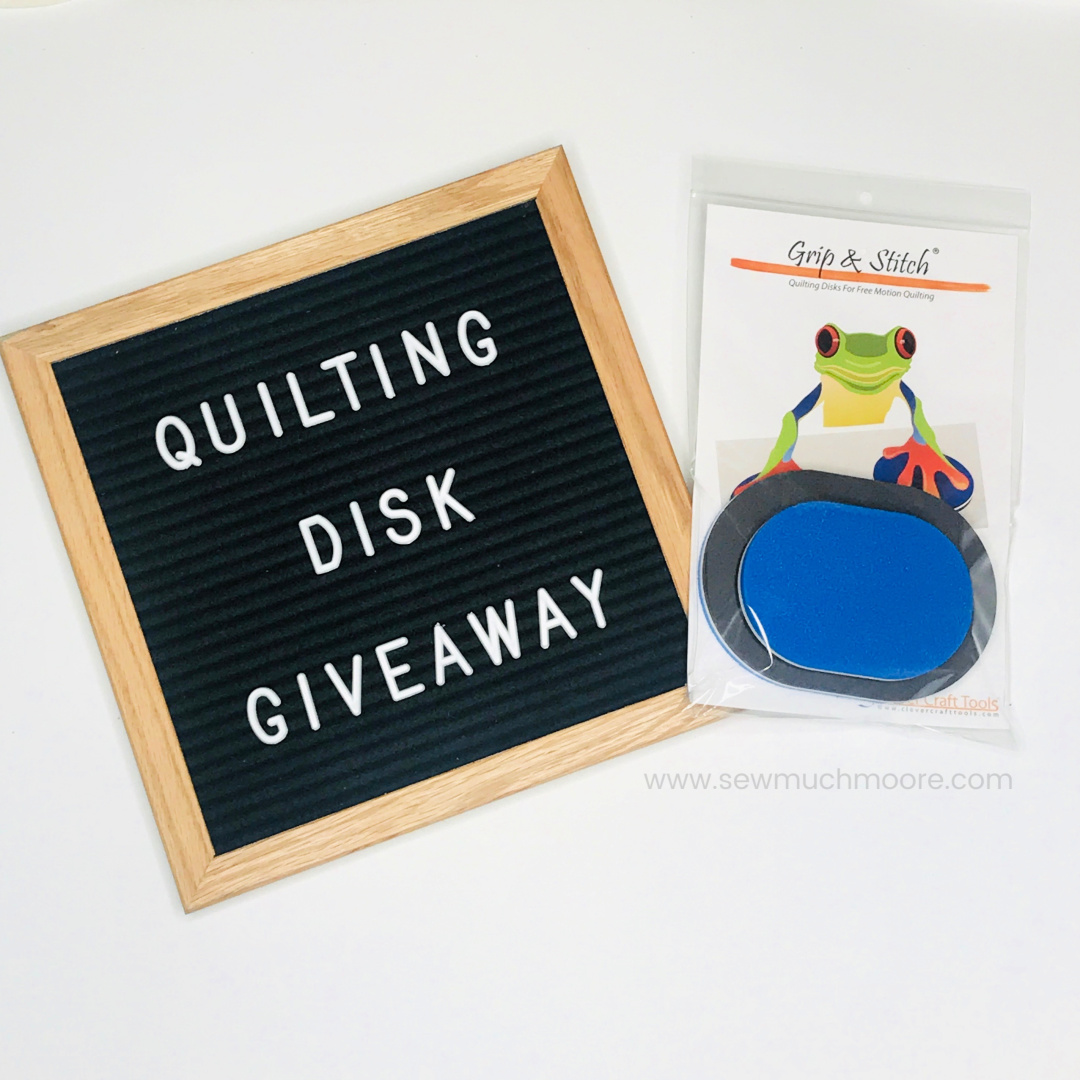 I love these quilting disks so much that I partnered with the creator of these quilting disks to offer a give away!
While this giveaway has already ended – I encourage you to try this wonderful tool in your quilting journey. Thanks to everyone who participated! A big THANK YOU to Ellen, with Clever Craft Tools for offering this giveaway!
Happy Quilting!