I just love my 2020 Quilter's Planner!  I wanted to make a cover for it, but the patterns I found did not give me all the customizations that I wanted for my own planner cover.  It was important to have a flap with some sort of closure, an interior zipper pocket and also a spot for my small notebooks.  I decided I needed to go ahead and make my own DIY planner cover and that is just what I did!  Keep reading to learn more about my DIY Planner Cover and how you can make one for yourself!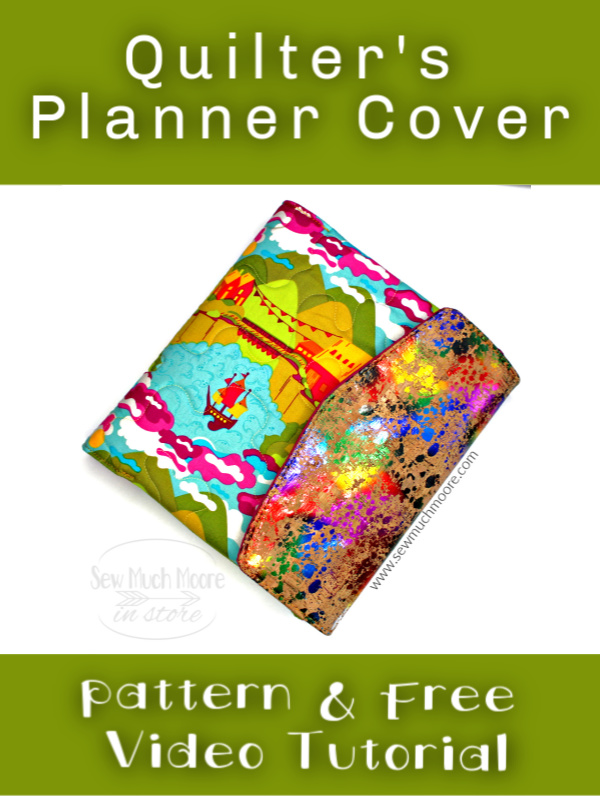 This post contains affiliate links for your convenience. ? Read my full disclosure policy here.
planner cover Pattern
I drafted and published my own Planner Cover Pattern.  This design is perfect for my 2020 Quilter's Planner and can be used with many different types of closures.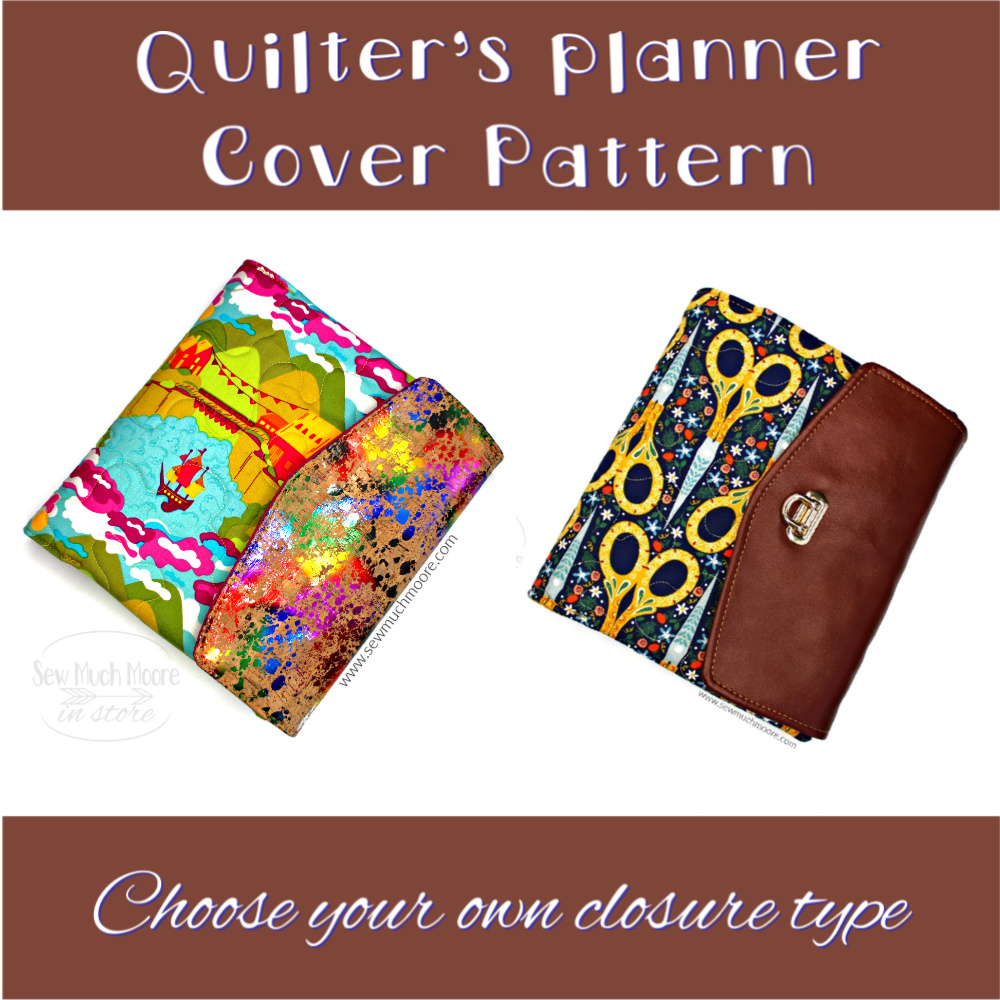 Magnetic Snap Closure
For one of my Planner Covers, I decided to use a magnetic snap.  These are super simple to install and the hardware comes in a variety of finishes (Gunmetal, Antique Bronze, Gold & Nickel).  I thought that the gunmetal finish looked best for the fabric that I was using for my Planner Cover.  I used a small piece of Peltex to stabilize the washer.  Be sure to watch my video below for visual instructions!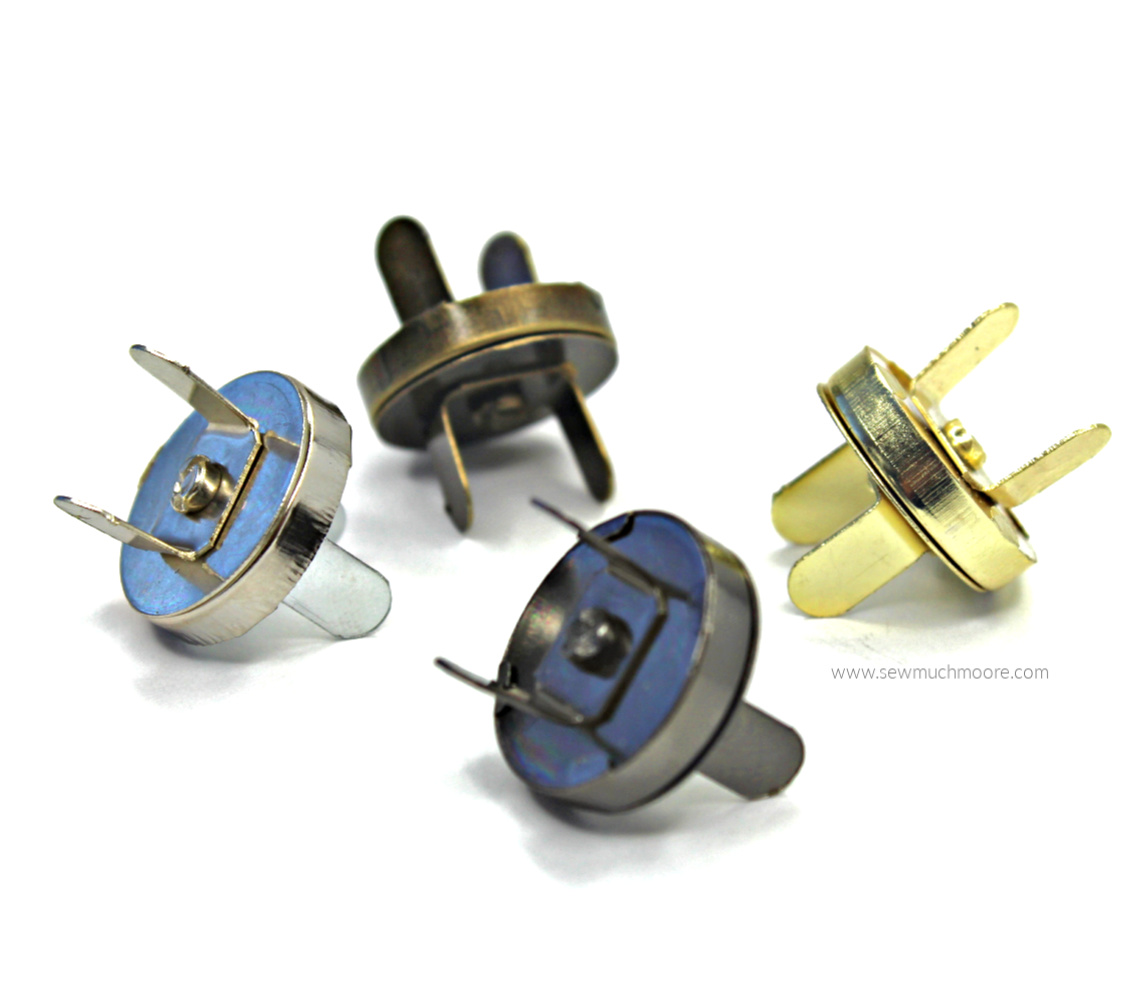 Inset Zipper Pocket
I love having a pencil, pens, markers, and colored pencils handy for my DIY Planner Cover.  I decided to create an interior inset zipper (or welted zipper pocket) for the left interior sleeve.  I used a #5 zipper (which has a wider tape).  I get all my zippers from my favorite online shop.  She has a great selection and super quick shipping!  I used a coordinating fabric for the interior of the zipper pocket.  I just love all the little details (even the custom sewn-in woven labels)!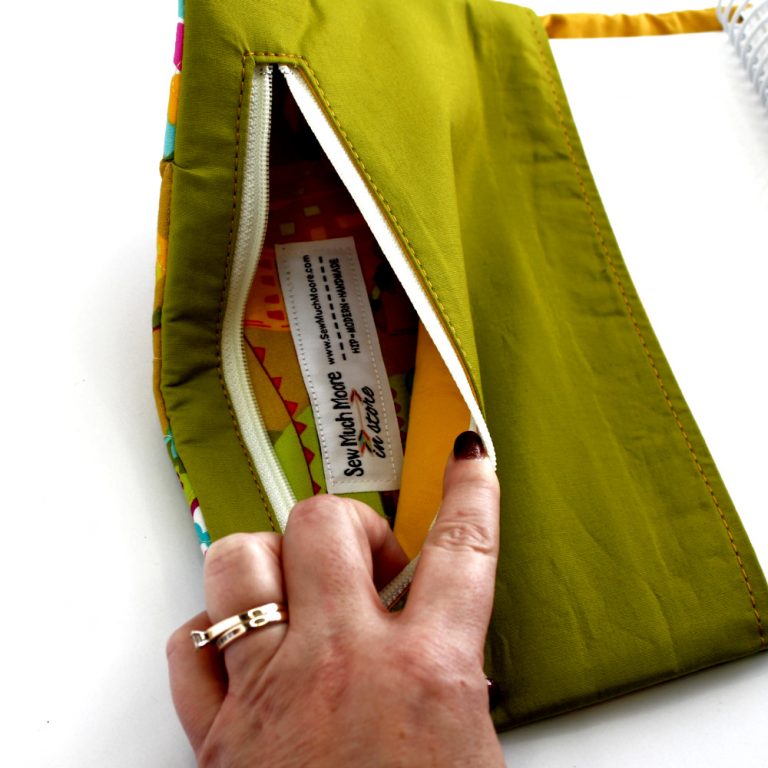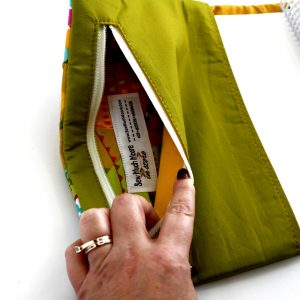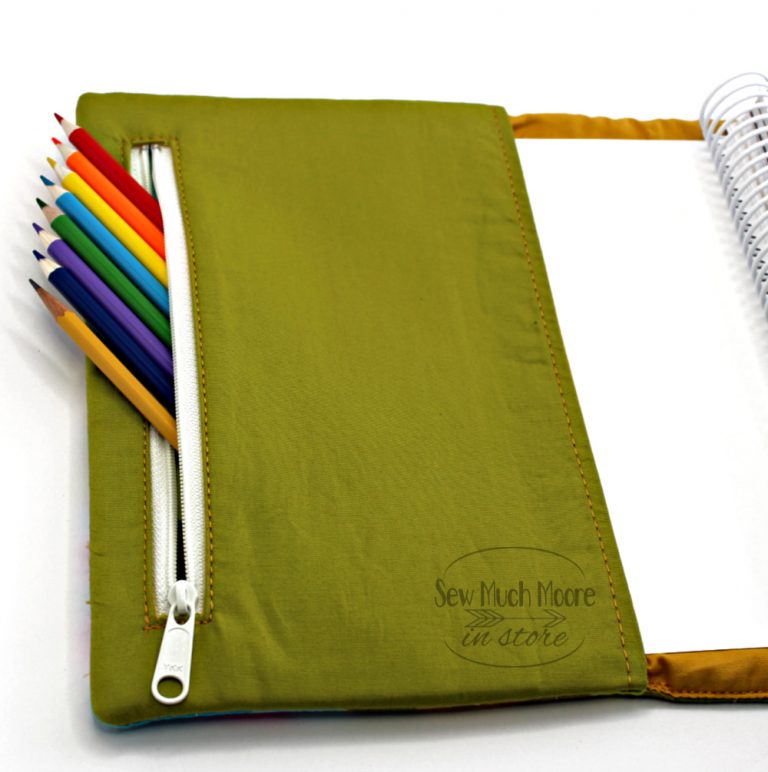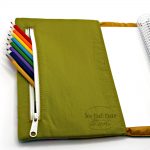 Notebook pocket
I am a notetaker and a list maker!  I love to jot down notes and keep track of my lists while I'm working with my planner.  I use these little note pads all the time and wanted to incorporate a small pocket on the opposite interior sleeve to accommodate these notepads.  I used the same method as the inset zipper, just omitted the zipper.  Super simple!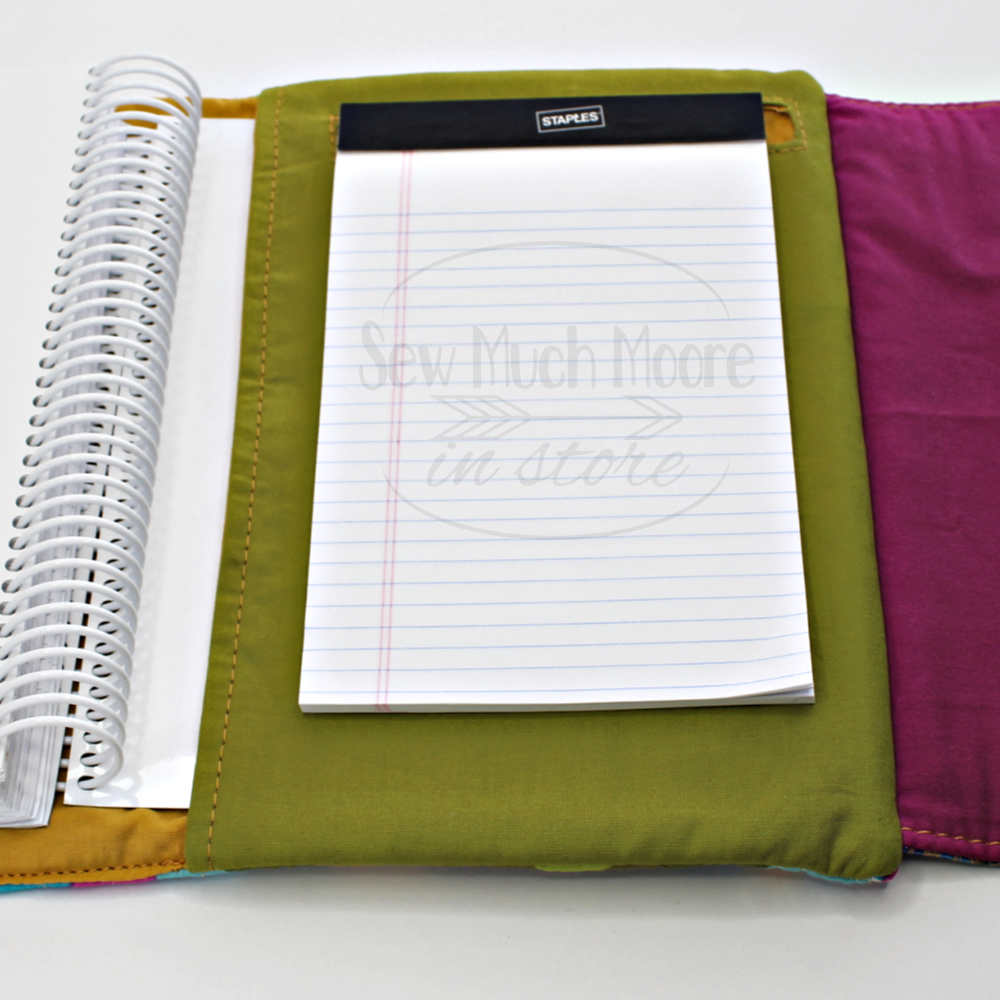 DIY Planner Cover Material LIST
Qty (1/3) yard fabric for Exterior Body & Zipper Pocket Lining

more needed if your fabric is directional

Qty (1/3) yard fabric for Interior Body, Interior Sleeves & Notebook Pocket

more needed if your fabric is directional

Qty (1/3) yard fabric for Exterior Sleeves & Interior Flap
Approximately 8″ x 12″ for the Exterior Flap

It is up to you on what type of fabric you want to choose for this.

Be mindful that your machine will need to sew through this, plus several other layers during assembly.  If you want a machine that can handle it all – check out my blog series on my Industrial Sewing Machine!

Approx. 30″ x 12″ of Batting or Foam

I would recommend either Quilter's Dream Supreme batting or Soft and Stable Foam.

Approx. 14″ x 12″ of Decor Bond interfacing
Peltex scraps
Qty (1) 9″ zipper (I get my zippers here)

be sure to get a #5 or purse zipper.  The tape is wider.

Qty (1) closure
Qty (1) Custom Label (optional)
Grab your Planner Cover Pattern and watch my video tutorial!  This is such a fun and easy pattern.  It's packed full of useful extras (like making a welted pocket and installing a magnetic closure).  Make yourself a Quilter's Planner Cover today!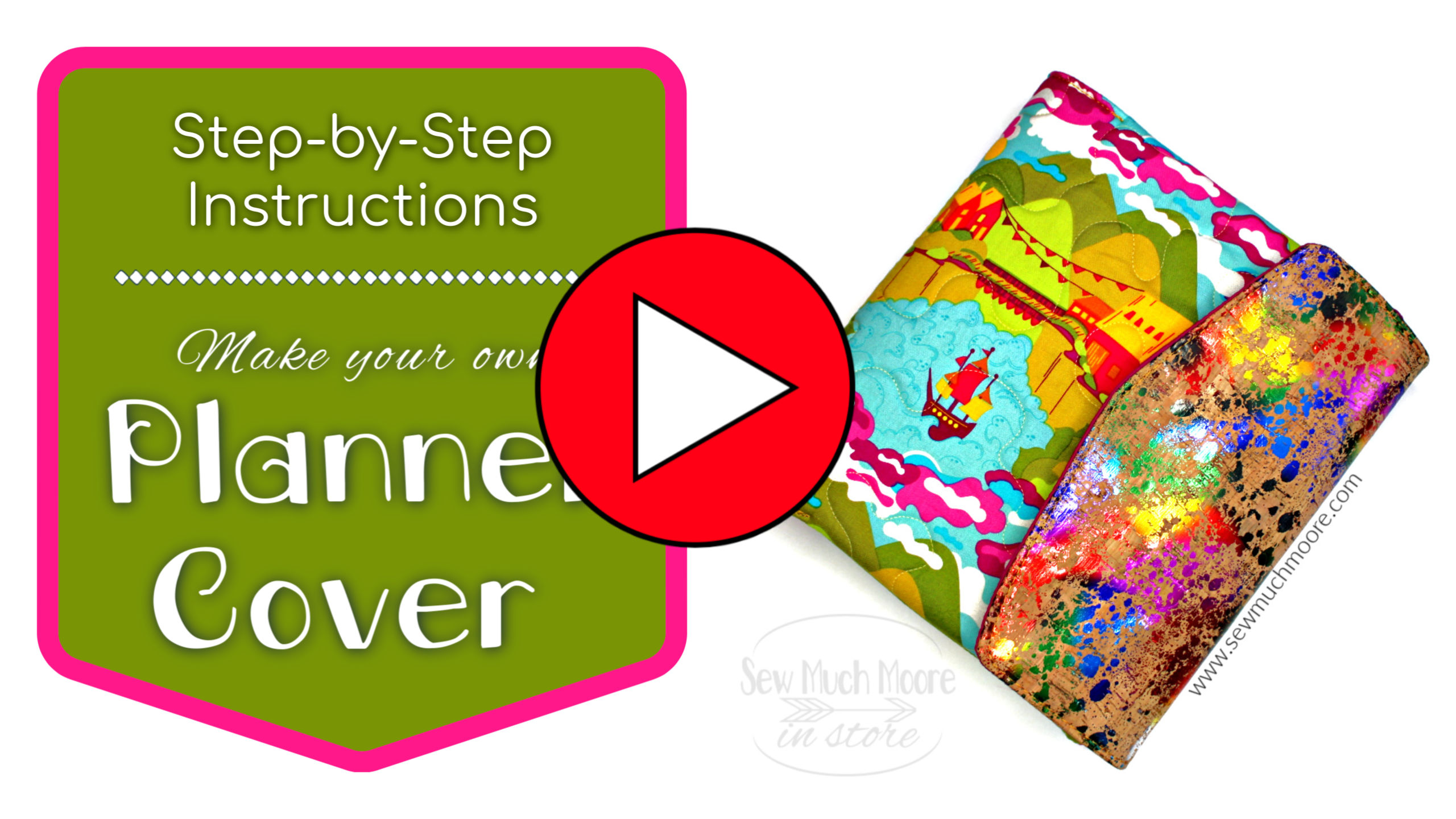 It's not too late to order your own 2020 Quilter's Planner!  I just know you're gonna love it!
Just Keep Sewing!