I'm really excited about the new fabric collection called Sun Print 2020, by Alison Glass for Andover Fabrics!  Alison has outdone herself with fantastic illustrations, deep and saturated colors and more fantastic designs!  This fabric is just perfect for making quilts, sewing bags, and even garments!  Let me share some exciting pictures of this fabulous fabric line!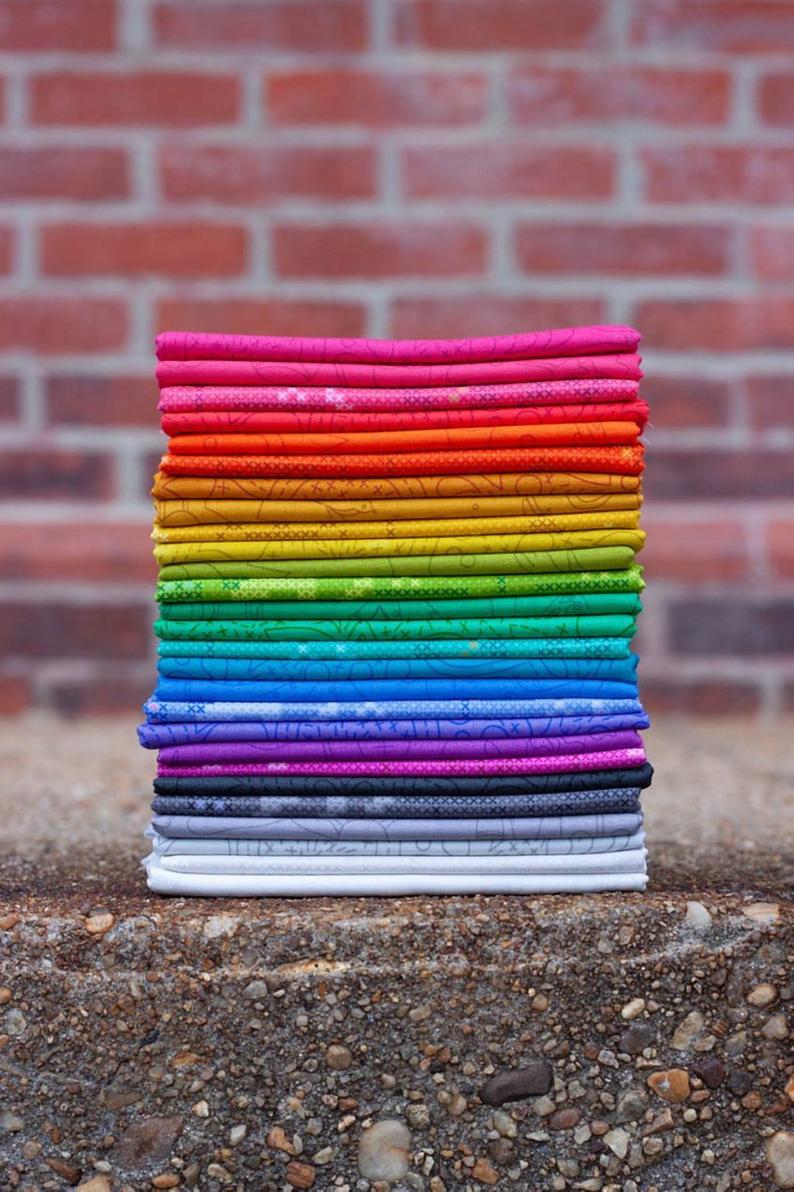 This post contains affiliate links for your convenience. ? Read my full disclosure policy here.
Sun Print 2020 Patterns
In the Sun Print 2020 Collection, there are a total of twenty-seven prints.  There are three patterns in this collection.  Each pattern has nine unique colors with its own shade of the rainbow.  Each pattern compliments with each other, so using them together is a great idea.  You can also use each pattern independently from the rest of the collection.  There are so many options with this fabric collection!  Let's take a look at each pattern
Menagerie 2020
Menagerie is a lovely pattern with nine gorgeous colors.  These prints read a bit lighter than the rest because of the lovely cross-stitch design throughout each print.  Hidden with the designs, you will find birds, flowers, squirrels, lions, bumble-bees and many more fun designs!  Handwork artists can even use this fabric as a base for cross-stitch!  Imagine that!  No counting!  Yay!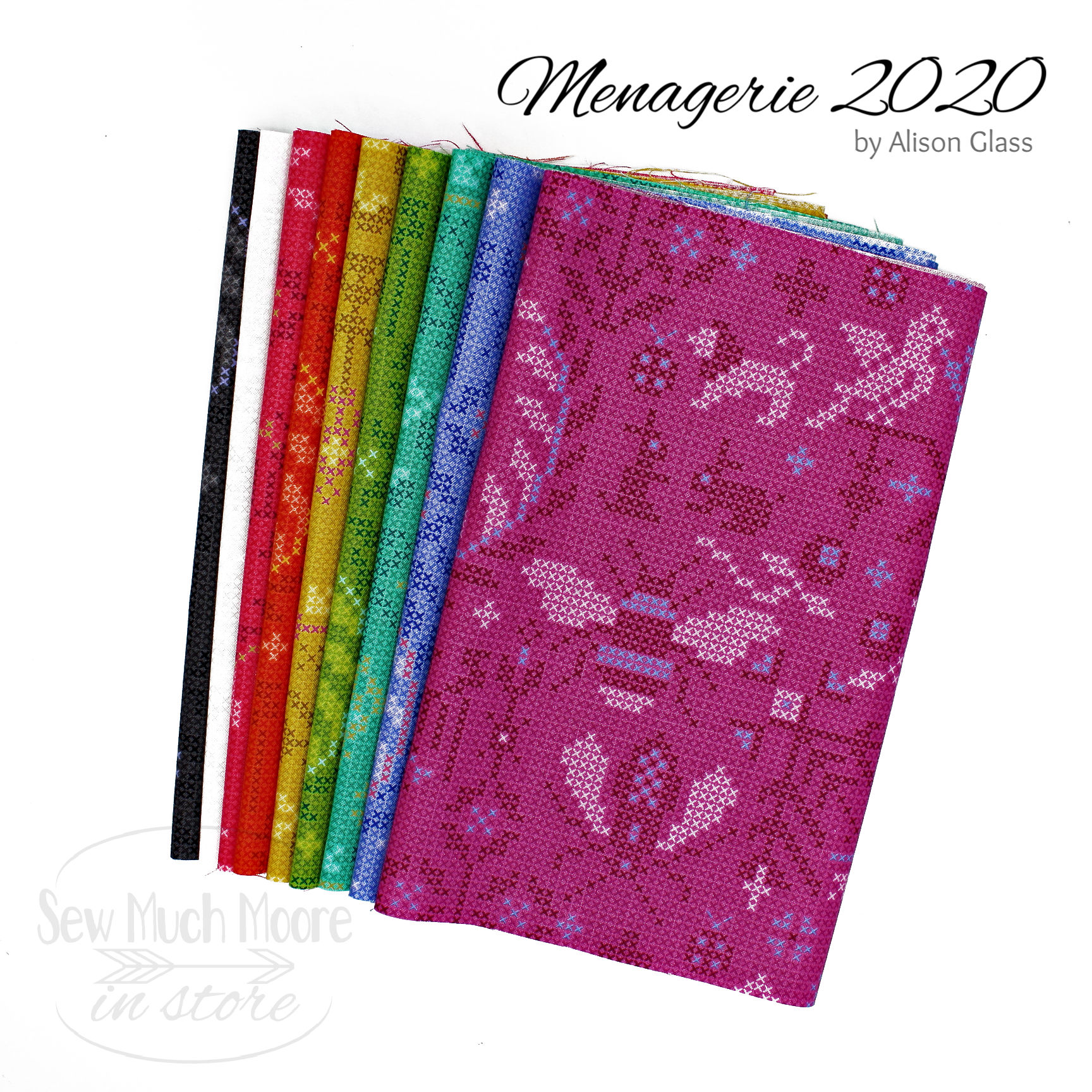 Stitched 2020 Pattern
The Stitched Pattern consists of nine more prints that are artistically illustrated!  You will find continuous lines that create a variety of motifs for slow sewing.  Even if you didn't want to use the fabric for its hand-stitching patterns – the designs make for a great path for free motion quilting as well!  The printed lines are just subtle enough to let this fabric act as a great blender for your quilts and would make a great lining for your handmade bags and wallets.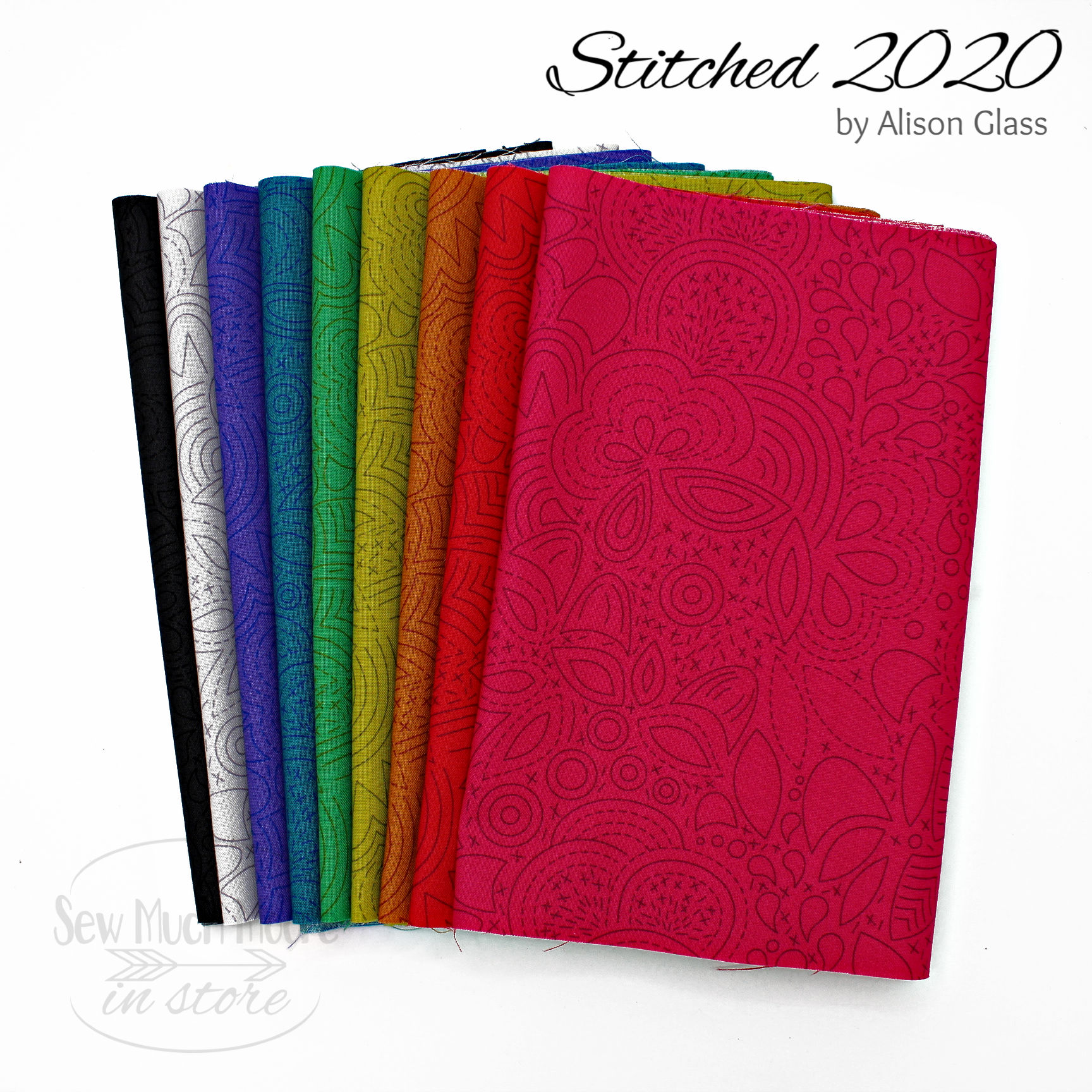 Embroidery 2020 Pattern
I just love the Embroidery 2020 Pattern!  This fabric also has nine colors of the rainbow and is just perfect for many, many uses!  Personally, I would use this fabric for fussy cutting, blending with other quilting fabrics, or for sewing bags and wallet linings.  If you are into hand embroidery, I can see how wonderful this fabric would be for a variety of embroidery projects!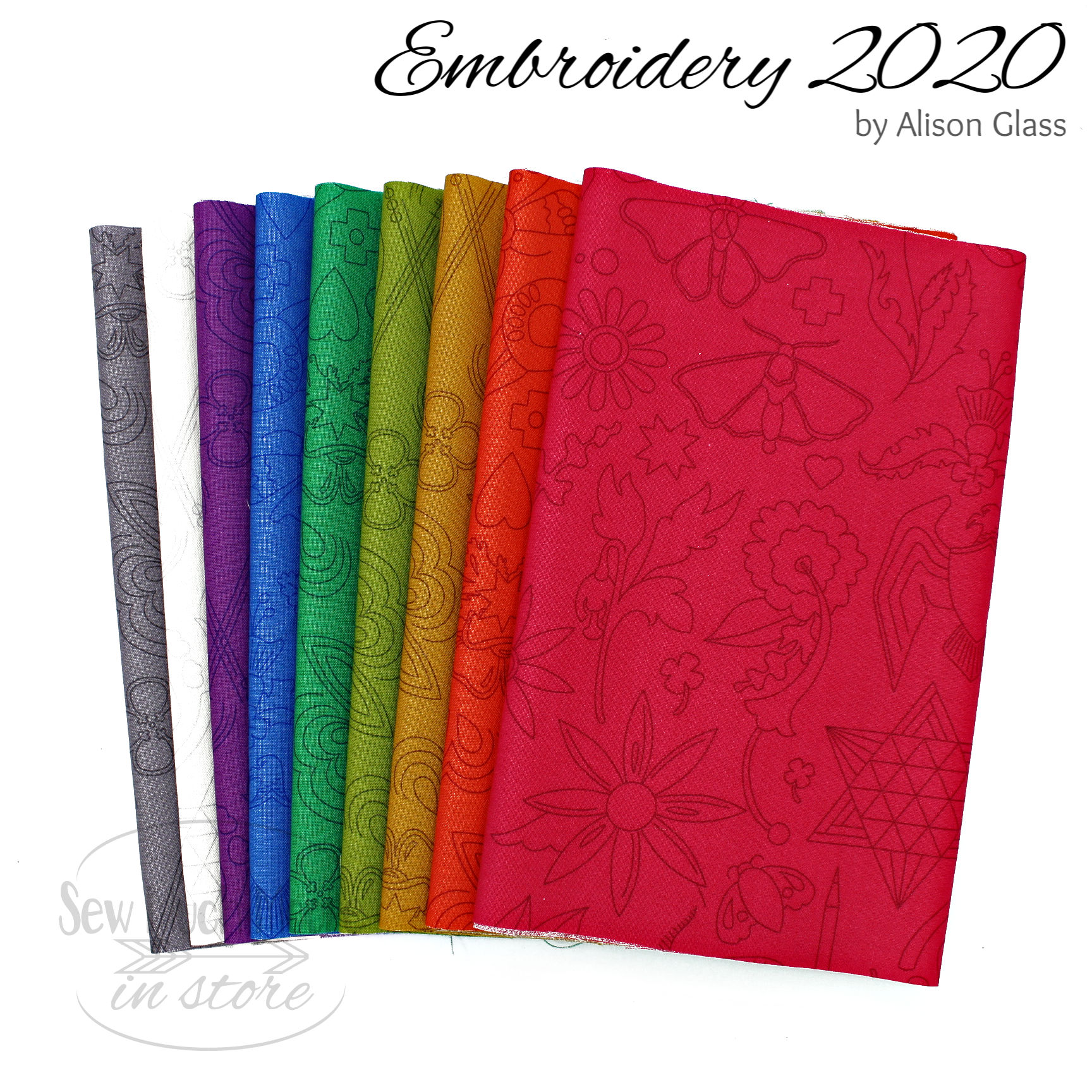 Sun Print 2020 available now!
Check your local quilt shop for the Sun Print 2020 fabric collection!  If your local shop doesn't have it available, be sure to ask them to start stocking it!  If this isn't locally available for you, you can find it on Etsy or from the Fat Quarter Shop.  There are a variety of bundles, pre-cuts and of course yardages available right now!
Leave a comment and let me know what you will be making with this fantastic new fabric collection!
Happy Stitches!