Have you ever tried sewing cork fabric?  Cork fabric is gaining in popularity.  Cork is a very interesting material. Cork oak trees are harvested every nine years, once they reach maturity. It doesn't harm the tree, and the cork bark regrows. Most cork forests are in Portugal and Spain. The year of harvest is marked on the trunk, so each tree isn't harvested at the wrong time.  Portugal is the world's top producer of cork and has the largest cork forest in the world. Cork products account for 2.3 percent of the total Portuguese exports. Approximately 17,000 people are employed in the country's cork manufacturing industries, which process around 70 percent of the world's cork.  Cork is a sustainable and vegan alternative to sewing with leather.  There are so many great reasons to use cork fabric in your sewing projects!  There are several places to buy cork now.  You can get some at your local shop or online.  For this project, I used cork from Sew Sweetness.  Sara has a great cork selection!  If you plan to purchase in bulk, I can also recommend you check out the cork selection at Sew Da Kine.  Both online shops have excellent quality cork fabrics!  Let me show you how I make strap extenders while sewing cork fabric on my Industrial Sewing Machine!  I tried the Ansel Camera Bag pattern by Sew Sweetness.  Let me tell you about it!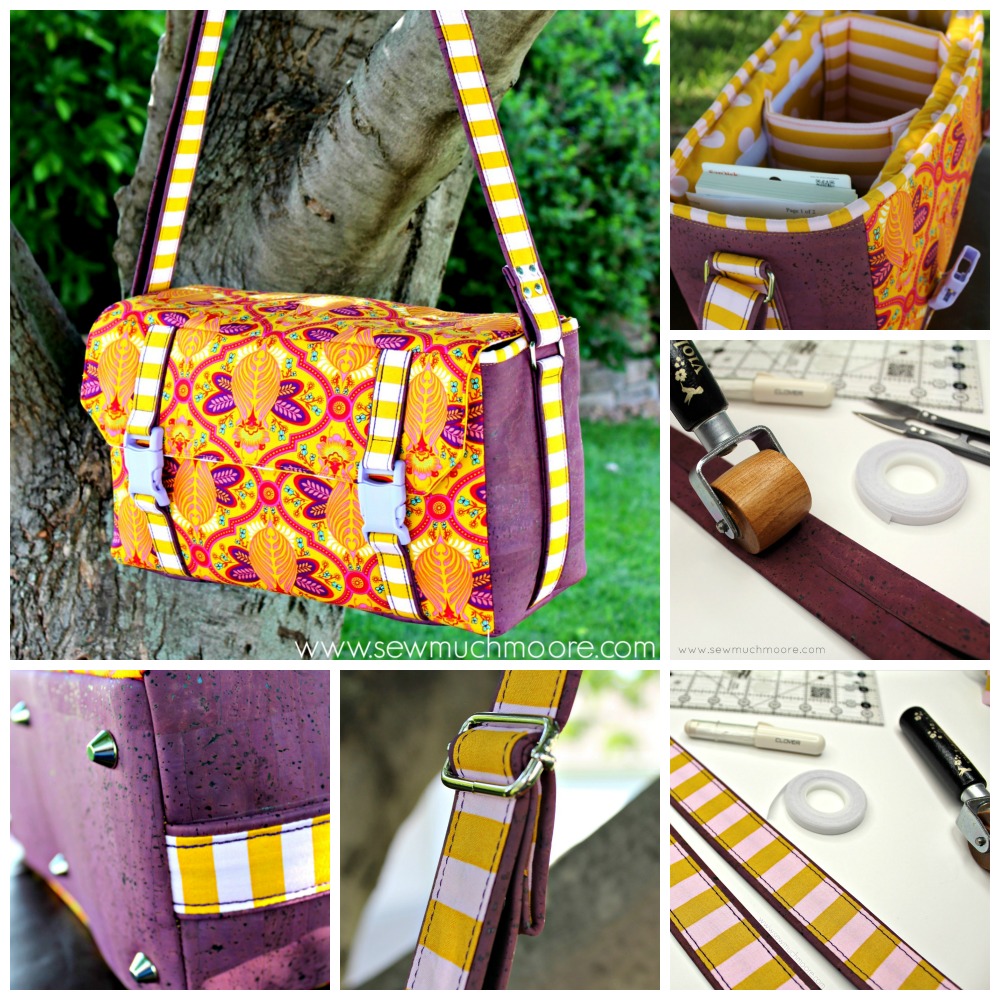 This post contains affiliate links for your convenience. ? Read my full disclosure policy here.
Ansel Camera Bag Supply List
A special note:  I changed several things on my version of the Ansel Camera Bag.  I used Cork Fabric for both exterior side panels and also the bottom exterior panel.  I made cork straps with fabric accents and also used some fabric selvage for the back hinge piece.  The following supply list is changed to reflect how I made my version of the Ansel Camera Bag.  I mostly used my Juki DU1181n Industrial Sewing Machine.  I also used Bonded Nylon Thread #69 by Superior Thread and size 17 needle.
Ansel Camera Bag Pattern
3/4 yard of Exterior Fabric.  I used Tula Pink All Stars Bees in Marigold
(1) large piece of cork fabric.  I used this one from Sara's shop
1 yard of Lining Fabric (I used Tula Pink Pom Pom Marigold)
3/4 yard of Solid Fabric (for straps/binding) – please use quilting cotton (I used Cork Fabric and Tula Pink All Stars Tent Stripe Marigold)
1/2 yard of cheap fabric (I used muslin)
1/2 yard of By Annie's Soft and Stable
2 yards of 20" wide Pellon SF-101 Shape Flex fusible woven interfacing
1/6 yard of Pellon Peltex #71 fusible one-sided Interfacing
(2) Plastic side-release/parachute buckle (they should be able to accommodate 1" wide strap – mine were 2-3/4" tall)
Two 1-1/2" metal rectangles – available from Amazon (I used the metal slider and just took out the slider – that's how I roll!)
One 1-1/2" metal slider – available from Amazon
1/2 yard of 1/2" foam (or green craft foam – the foam I used is 24" wide)
Hook and loop closure (Velcro), 3/4" wide – 1-1/2 yards
Basic Sewing Supplies Needed
Although the pattern does not call for this, I also added purse feet to the bottom of the bag.  I did a few other "special things to my bag – let me show you!
If you decide to make an Ansel Camera Bag yourself, I would highly recommend getting Sara's video Sara's video as well.  It's TOTALLY worth it!  I found myself to be more confident to make this bag after I watched Sara sew the entire project.  She shows you everything you need to know – step by step!
Sewing with cork fabric straps
As I mentioned, I made some alterations to Sara's original pattern when I made all my straps from cork fabric with cotton accents.  Here are the fabric measurements for that.
Cut the following from Cork Fabric:
(1) Strap 66″ x 3″
(2) Strap Extenders 3″ x 15.5″
(2) Buckle top 2″ x 7.5″
(2) Buckle bottom 2″ x 7.25″
Cut the following from your accent cotton:
(1) Strap 66″ x 2.75″
(2) Strap Extenders 2.75″ x 15.5″
(2) Buckle top 1.75′ x 7.5″
(2) Buckle bottom 1.75″ x 7.25″
Cork straps with cotton accents assembly
Follow the pattern instructions, but make some slight changes in the strap constructions.  I made this YouTube video to help explain the changes.  I hope you find it helpful.
This is the sixth post in a series I have planned.  Be sure to subscribe to my Newsletter so you can be the first to know when the next installment is released!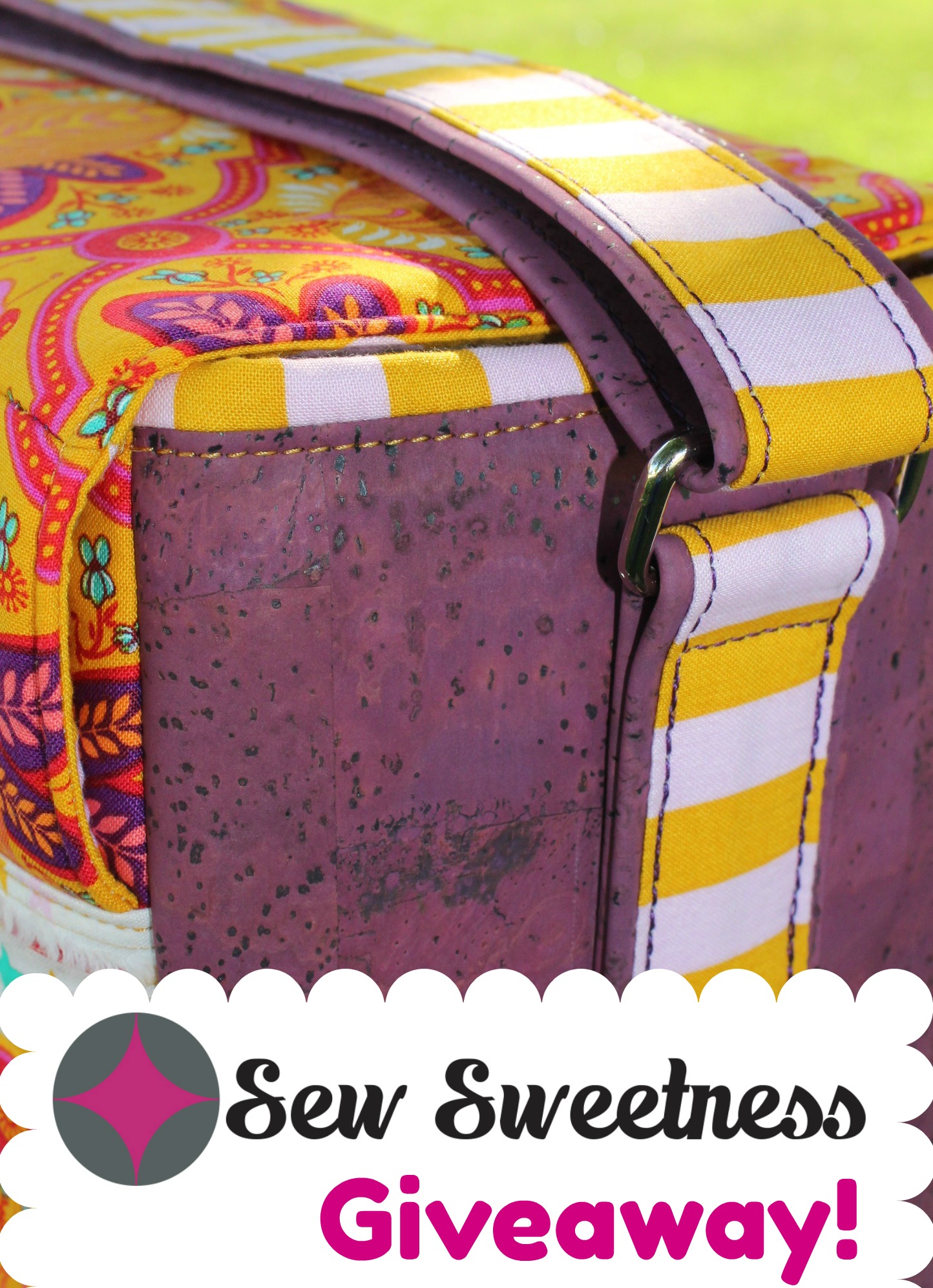 Sara Lawson, with Sew Sweetness, generously donated a $35.00 gift certificate to her online shop.  Thanks Sara!  This contest has ended and I loved to see everyone's comments about sewing with cork fabric!  The winner has been notified!  Thanks to everyone who participated!
Be sure to check out my most popular posts below!
Happy Sewing!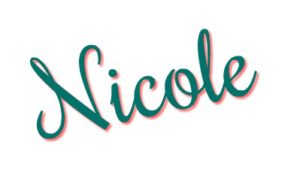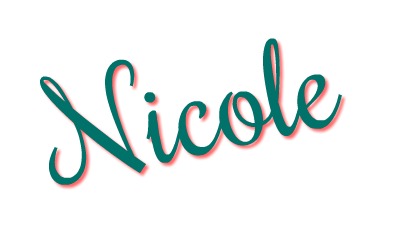 SaveSave
SaveSave
SaveSave
SaveSave
SaveSave
SaveSave
SaveSave
SaveSave
SaveSave
SaveSave
SaveSave