Sewing Cotton Fabric on my Industrial Sewing Machine is definitely a MUST for my sewing business! When I purchased my JUKI DU-1181N, I checked to make sure this machine was able to sew cotton, as well as the thicker fabrics. Many folks told me that the DU-1181N was not meant for lightweight fabric, and they are correct! I would not sew garments, undergarments or piece quilts with this machine. However, I would recommend sewing cotton that is fused with interfacing or batting! Since I make lots and lots of bags, that is exactly what I intended to do! Check out my tutorial on how I create a makeup and shaving bag on my Industrial Sewing Machine!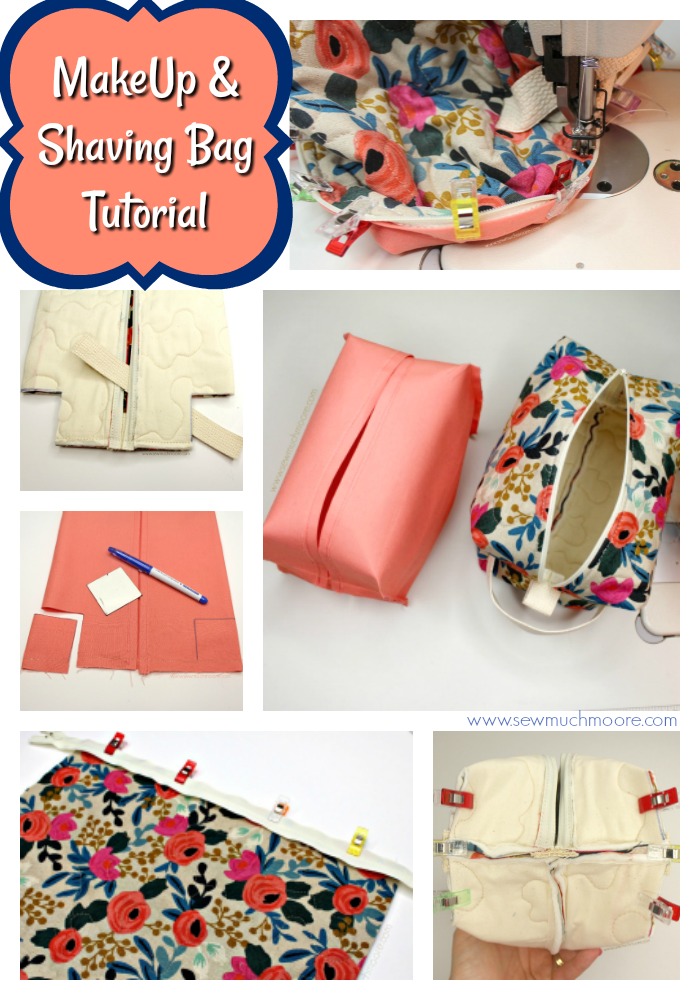 To get your cutting measurements, you have a couple choices:
Option 1: Download for free.
To download the cutting measurements for free, you can subscribe to the Sew Much Moore Newsletter. AFTER you sign up, you'll get a confirmation email – and you have to confirm or my email service can't send you the free pattern access email. But once you do confirm, you'll get access to not just this but several other free patterns. Woot!
(PS – if you have trouble finding the pattern as a subscriber, please contact me)
Option 2: Purchase the cutting instructions
Use this link to purchase the cutting instructions. You'll be emailed a download link for a file that references the assembly instructions in this tutorial and provides the cutting measurements for this tutorial. You'll also be able to download this file in my shop.
This post contains affiliate links for your convenience. ? Read my full disclosure policy here.
Makeup & Shaving Bag SUPPLY LIST
Basic Sewing Supplies Needed
Makeup & Shaving Bag Assembly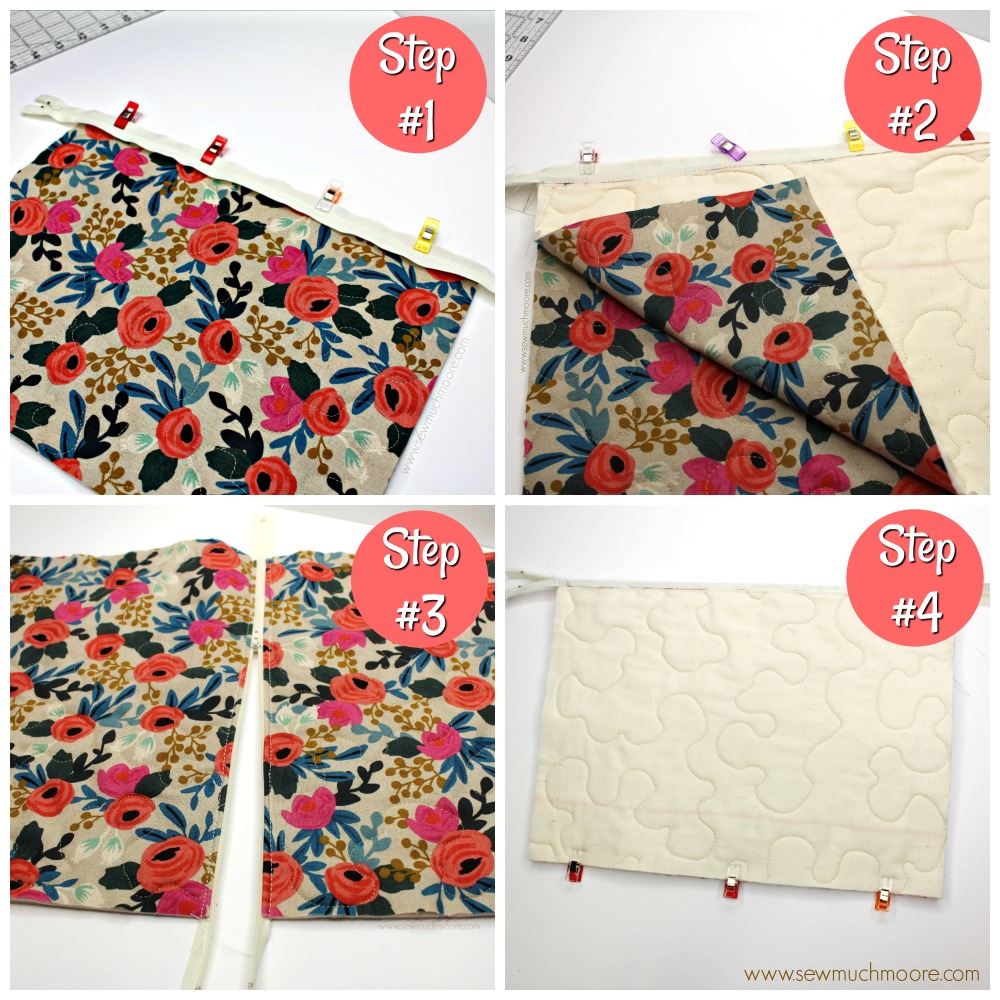 Step 1: Align and clip your zipper, right side facing the right side of your first fabric panel. Make sure your zipper head is facing the fabric. Using your zipper foot attachment, sew the zipper to the panel.
Step 2: Align your second panel to top of zipper tape and clip in place. Sew your second fabric panel to the zipper tape.
Step 3: Test your zipper to ensure the fabric is sewn away from the zipper teeth.
Step 4: Place both fabric panels right sides together and clip the bottom raw edges so they are aligned at both sides and the bottom. Sew the bottom edge together.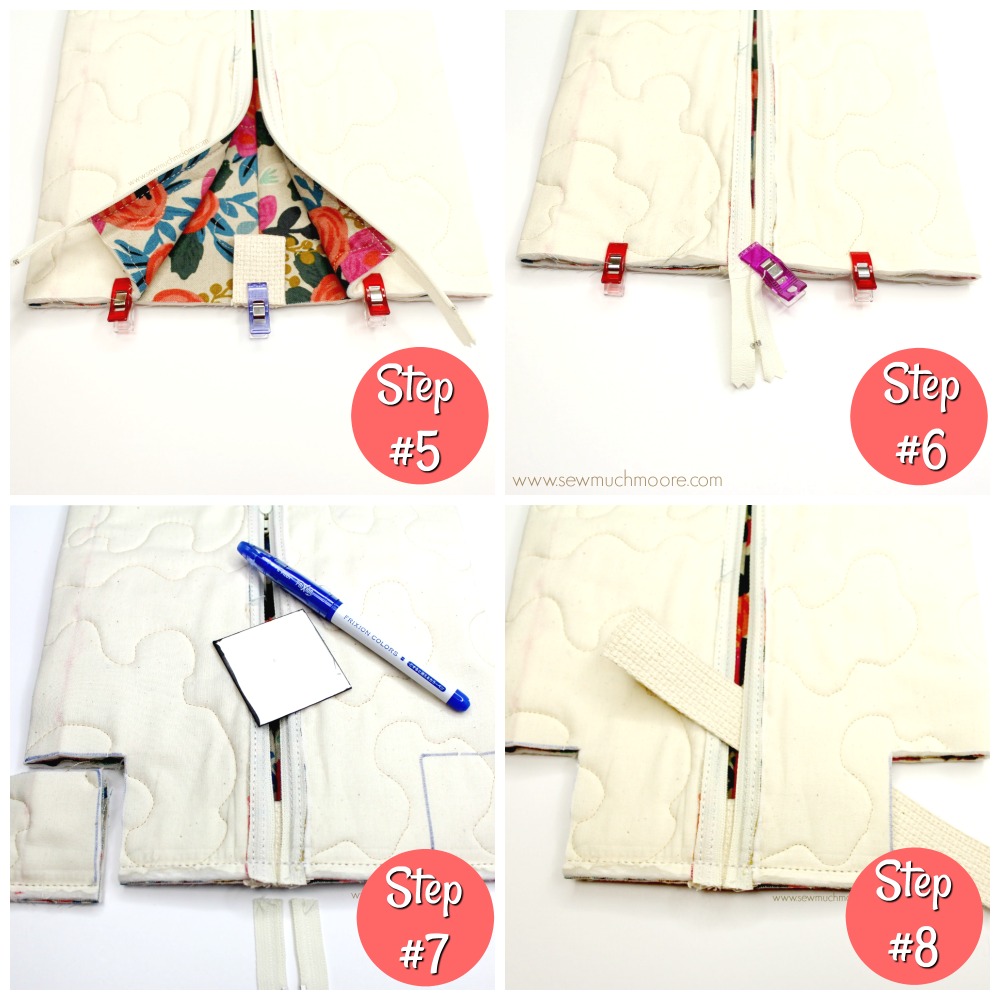 Step 5: Unzip your zipper about half way. fold the sewn fabric panels so that the bottom seam is in the middle and the zipper is aligned on top of that. Align and secure the raw edges together and insert the pull tab.
Step 6: Repeat step 5 for the other side and sew the raw edges closed.
Step 7: Taking your boxing template, draw cut lines on all four corners of the project. Using your sharp fabric scissors (these are the BEST scissors) , cut out the corners. Trim off the excess zipper tape.
Step 8: Insert handle and prepare to close the boxed corners.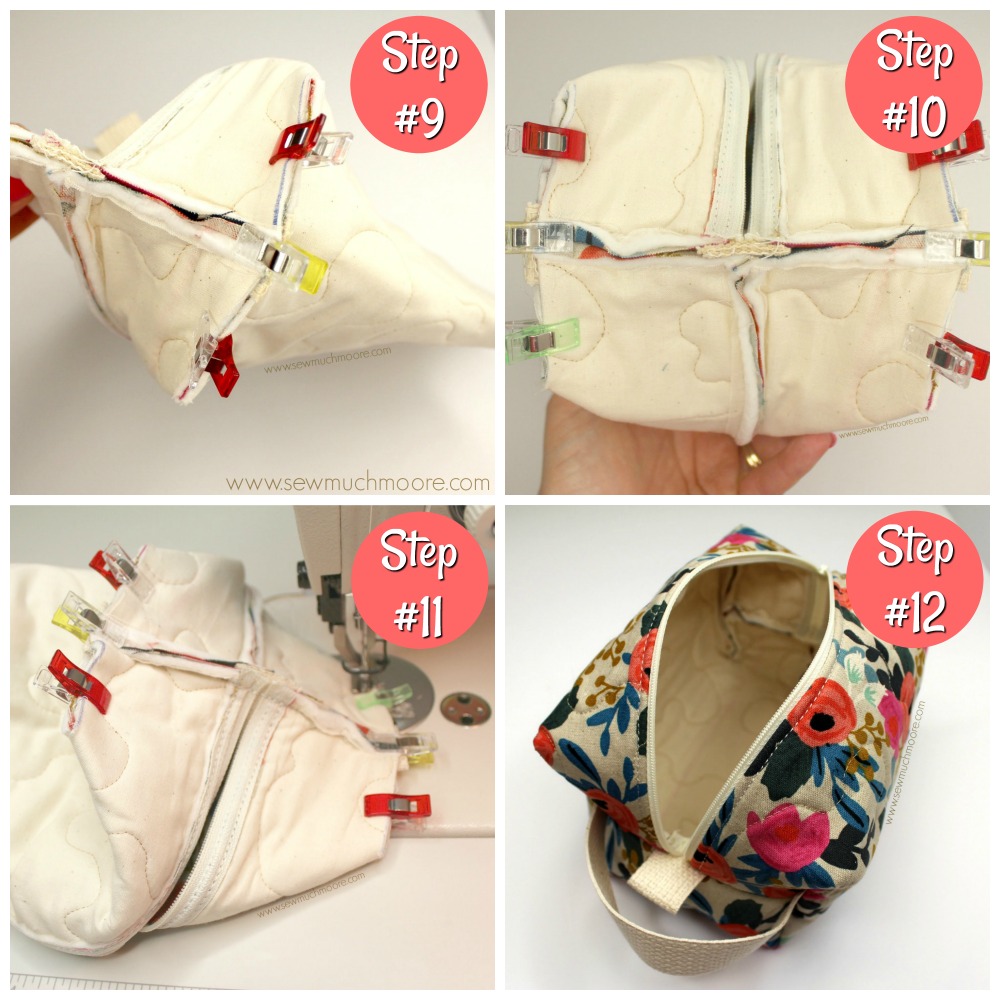 Step 9: Align the handle in the middle of the boxed corner.
Step 10: Use clips to secure. Repeat for the other end of the handle.
Step 11: Sew these edges closed. Make sure you back stitch at the beginning and end of each side. It is also a good idea to backstitch the handle area as well since this is a high use area.
Step 12: Repeat for the other side of the bag. Turn your finished exterior bag right side out.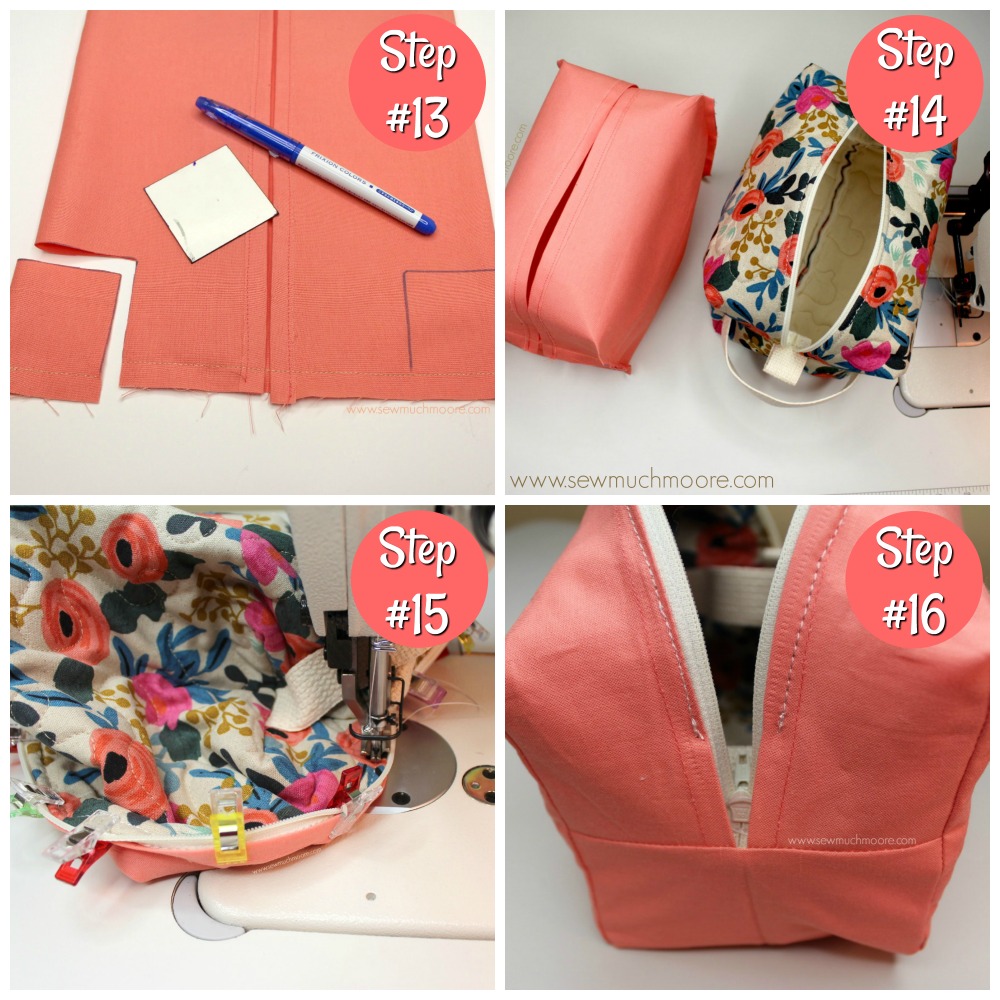 Step 13: Iron down the top edge of your interior fabric pieces. This will be your "zipper side". Repeat steps 5-11 on this interior fabric.
Step 14: Place your inside out interior bag inside of your right side out exterior bag. Using clips, secure the "zipper edge" of your interior with the zipper tape of your exterior bag. Make sure you leave room for the zipper to maneuver.
Step 15: Following the existing seams, sew the lining bag to the exterior of the bag for both sides. You will not be able to reach your machine all the way to the end of each side. Be sure to backstitch.
Step 16:  Turn your bag inside out.  Hand stitch the remaining section of lining to the exterior of the bag.  Tack down each corner of the lining to the exterior so the lining does not shift around.  Turn your finished bag right side out and enjoy!  You can get these great suede zipper pull charms right here.  They work great on so many things!
Makeup & Shaving Bag video tutorial
I don't know about you, but I LOVE a video tutorial as well! Check out my YouTube video which explains how to make my MakeUp and Shaving Bag!
This is the fourth post of a series I have planned. Be sure to subscribe to my Newsletter so you can be the first to know when the next installment is released!
Share your Shaving Bags in my Bags and Accessories Facebook Community!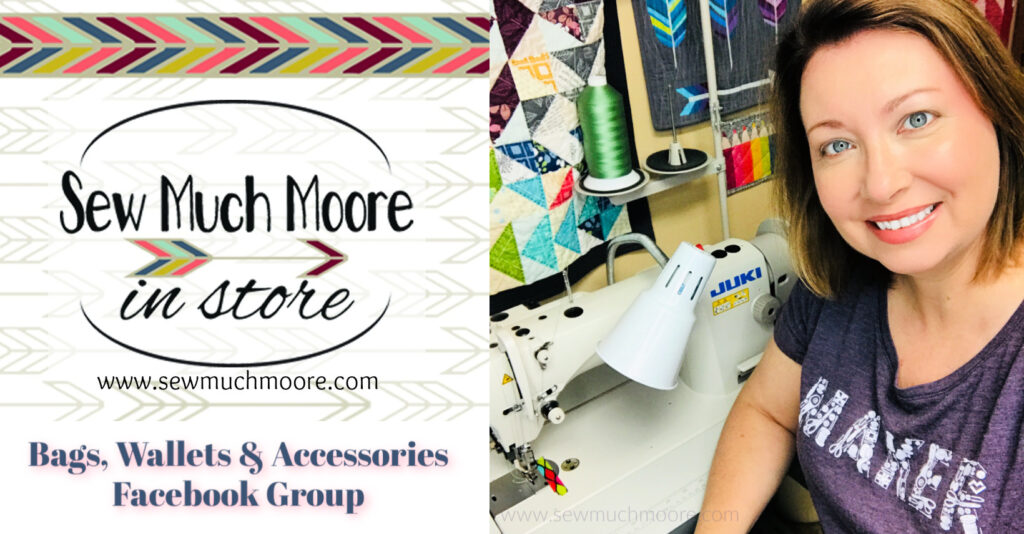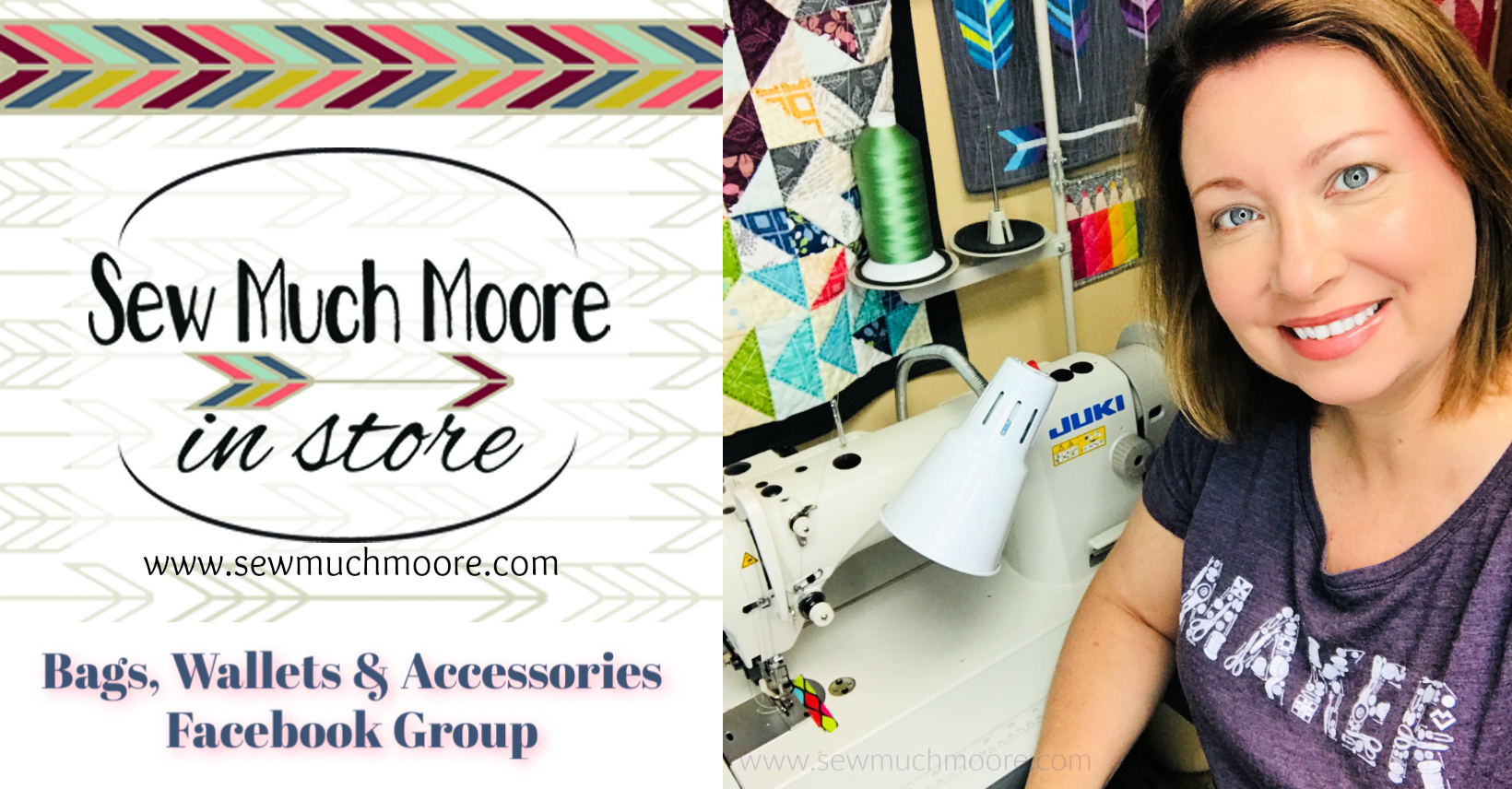 Happy Sewing!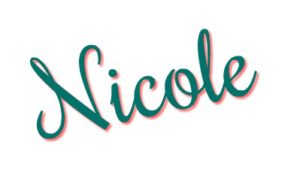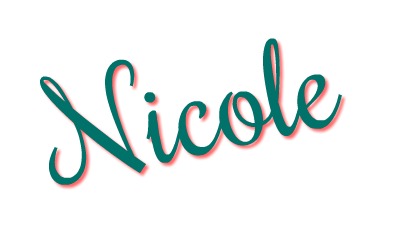 SaveSave
SaveSave
SaveSave