Our November 2016 Travel Pillow Sewing Class was a hit!  Each student picked their own fabric to make these fantastic creations!
Kelsie, Haley and Addison each chose different fabrics and each Travel Pillowcase turned out great!  We learned about seam allowance and stitch length.
Kelsie used one of my vintage sewing machines to make her Travel Pillowcase.   Kelsie has sewn a few times before this class and was not at all intimidated by the process.  She chose a classic fabric combination and was able to make easy progress with the project.  Kelsie particularly loved using WonderClips instead of straight pins.  WonderClips are a perfect tool for the beginning sewist.  If you are not familiar with pinning 2 fabrics together, the WonderClips make an easier job of the task.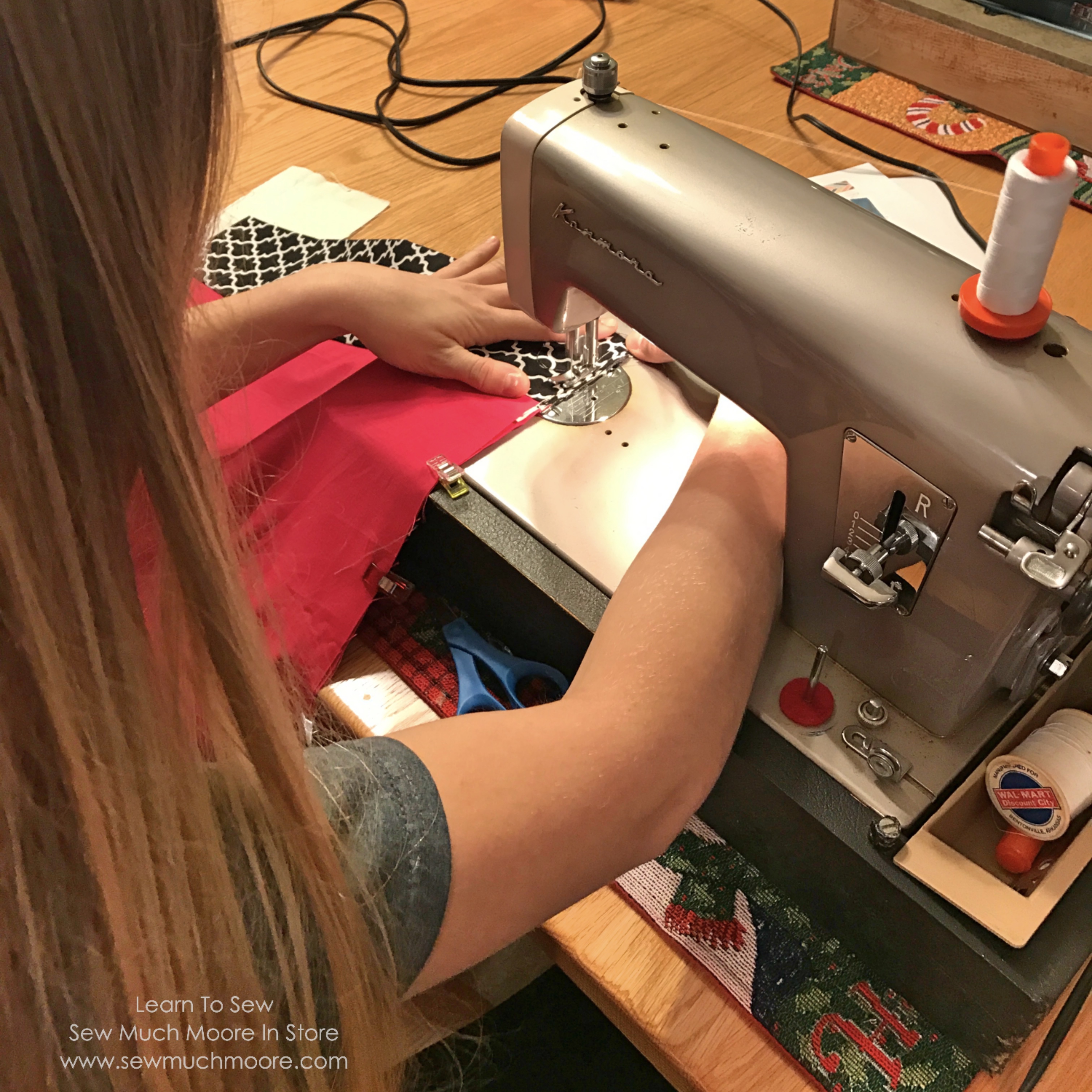 Addison took a sewing class from me during the summer.  In a previous class she made a couple headbands.  Addison loves to sew!  She has a love of fabric also – which makes my heart sing!  She was familiar with the seam allowance concept and applied her knowledge to this lesson.  Addison loves to sew FAST!  Addison used my Blue Beauty Vintage Sewing machine to make her Royals Travel Pillowcase.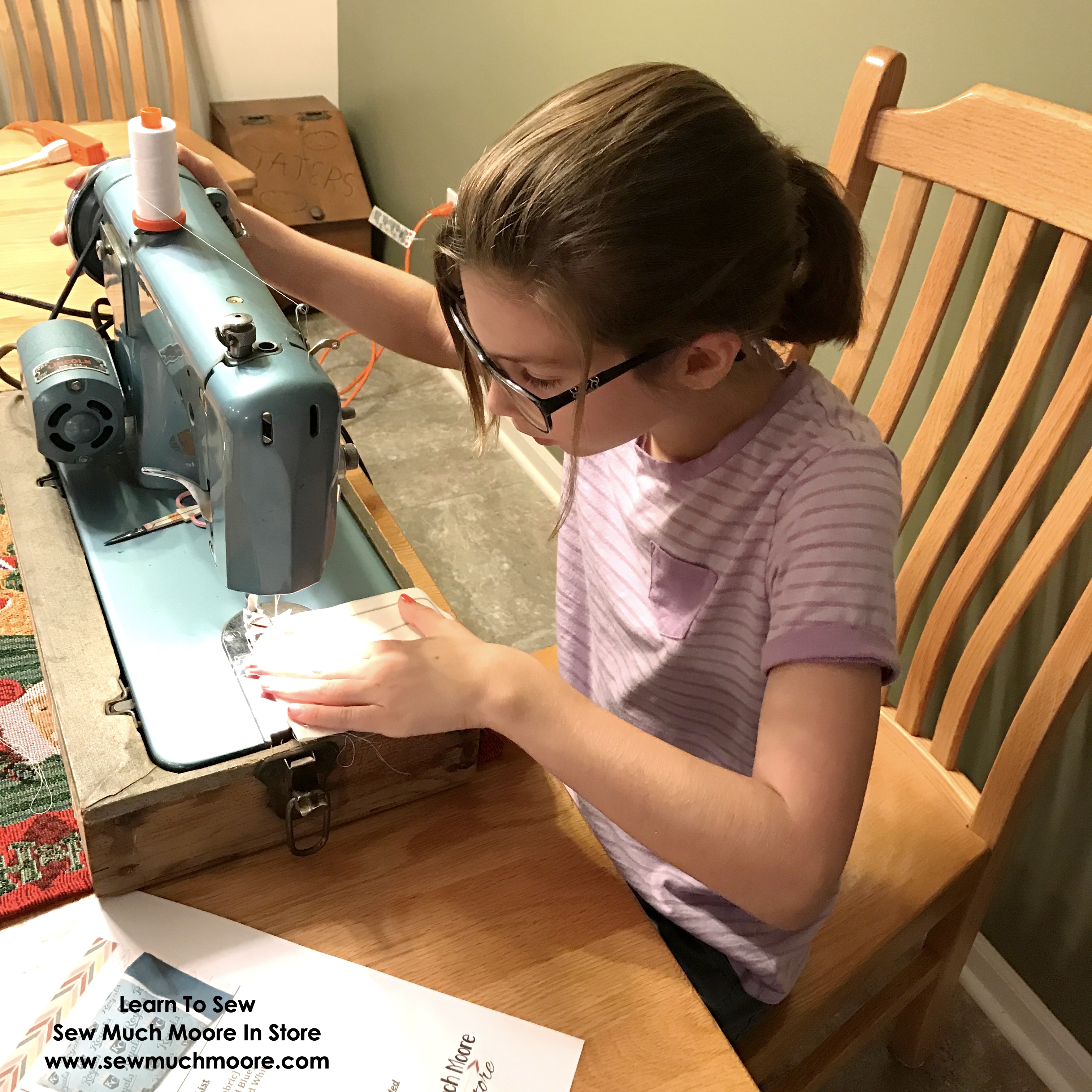 Haley used her brand new sewing machine in class!  She has a new Brother Sewing Machine with several stick selections, a drop-in bobbin, computerized display and even a free arm!  She was a great student who read her manual (before class) and figured out how to thread her machine and wind her bobbin!  Haley was very precise in her stitching, which was made easier with her speed regulator on her new machine.  Haley even got to learn how to use a seam ripper!  She did a great job!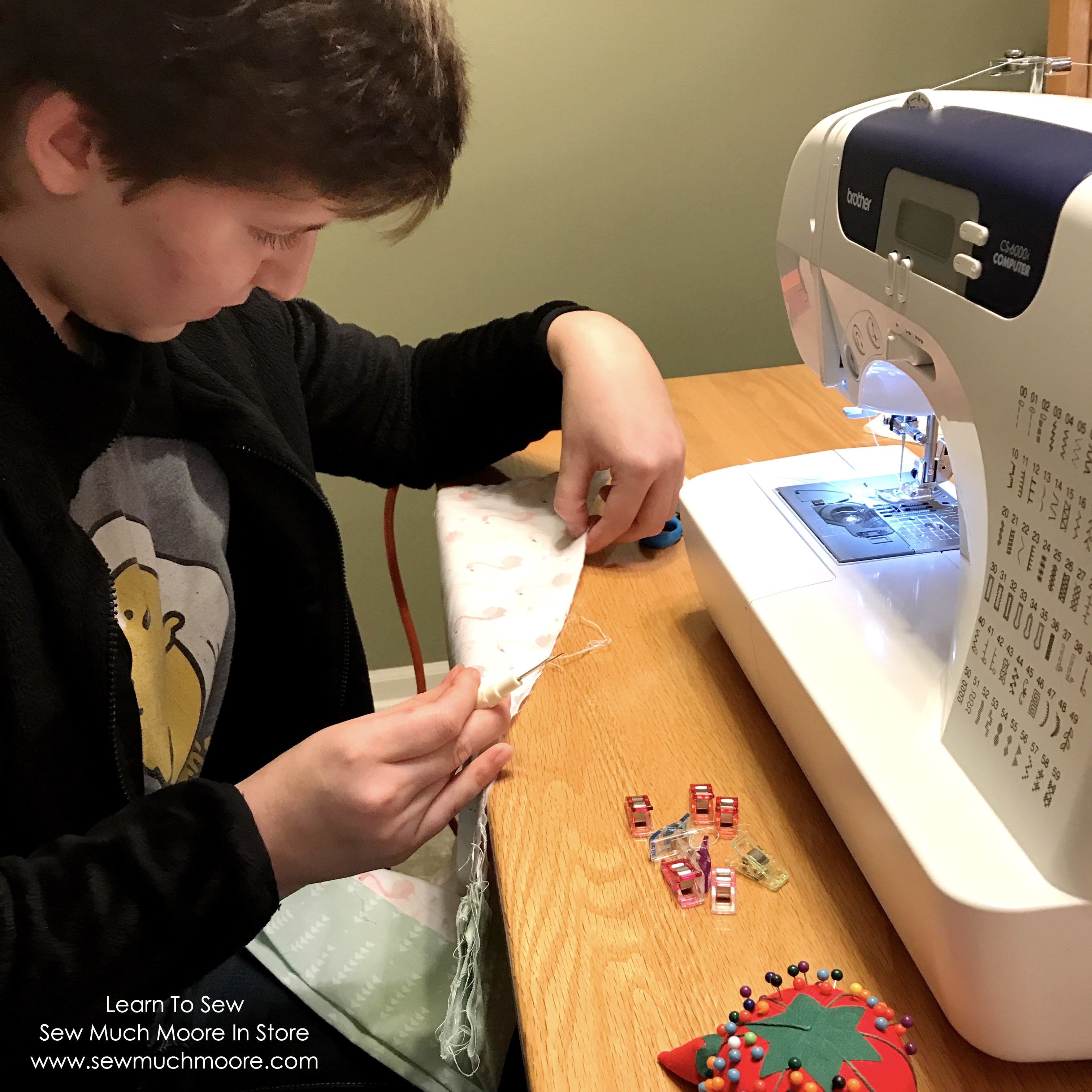 I enjoyed hosting this great group of girls and am so proud of their sewing accomplishments!  Well done everyone!
I am excited about our upcoming classes.  I have a packed line-up for the next month.  The upcoming classes will be Reversible Headbands, a Holiday Banner, Triangle Zipper Pouches and I am considering an advanced class for ID Wallets!  Enter a comment of a project you would like to learn or see me teach.  I would love to hear your thoughts and see your comments!
For more information on my upcoming classes, you can follow my Events page on Facebook, or check out my Events section on this website!
Happy Sewing Everyone!