Over on my Facebook Page, we are cruising through the 12 Days of Christmas.  On Day nine, we learned about the materials needed to make this fantastic Hot Pad!.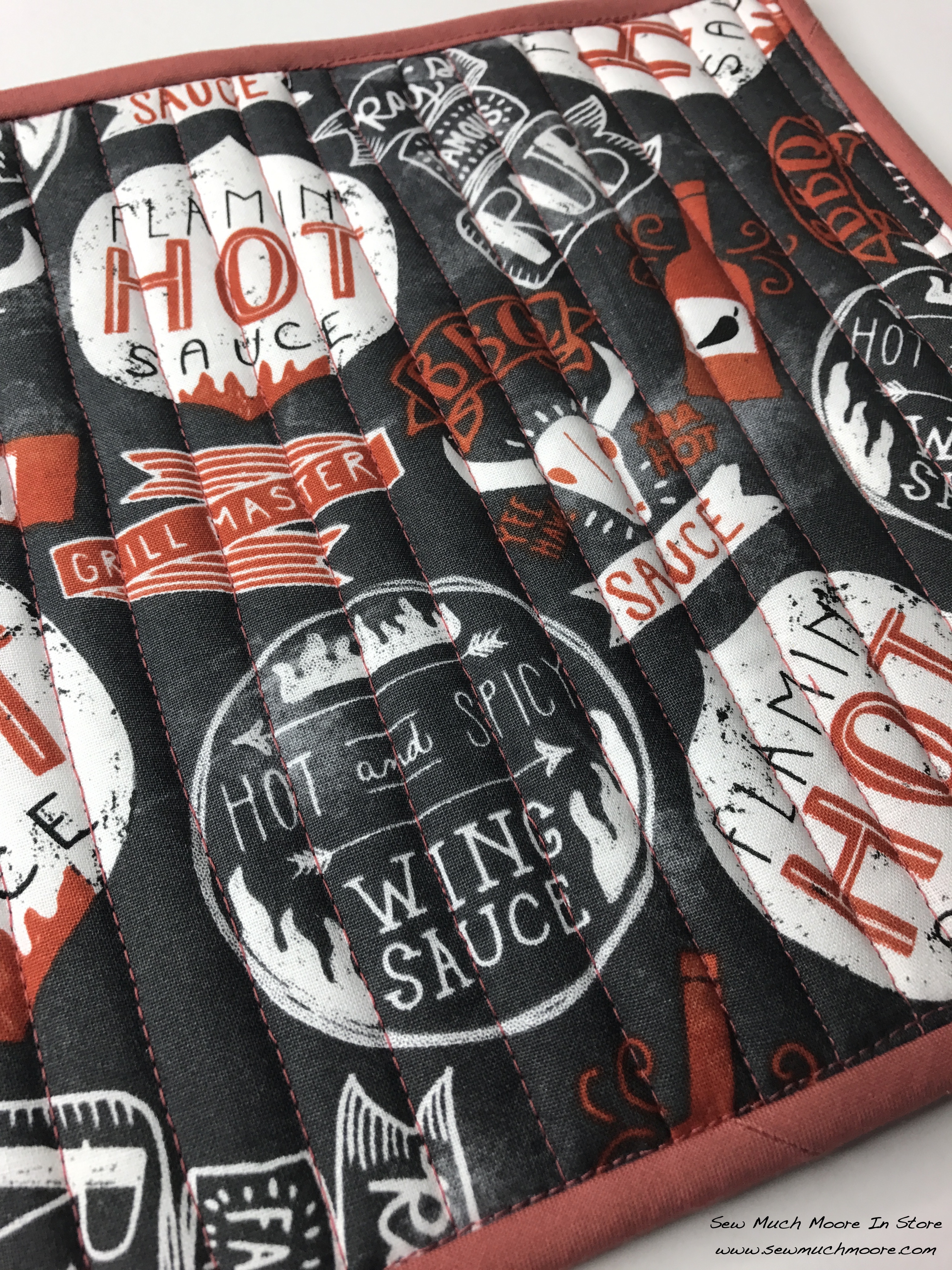 These kitchen hot pads are a very practical gift.  I love it when practical meets awesome!  This fabric, from Jo-Ann's, is a fun print for hot pads.  I could also see some aprons and even tea towels trimmed up with this print.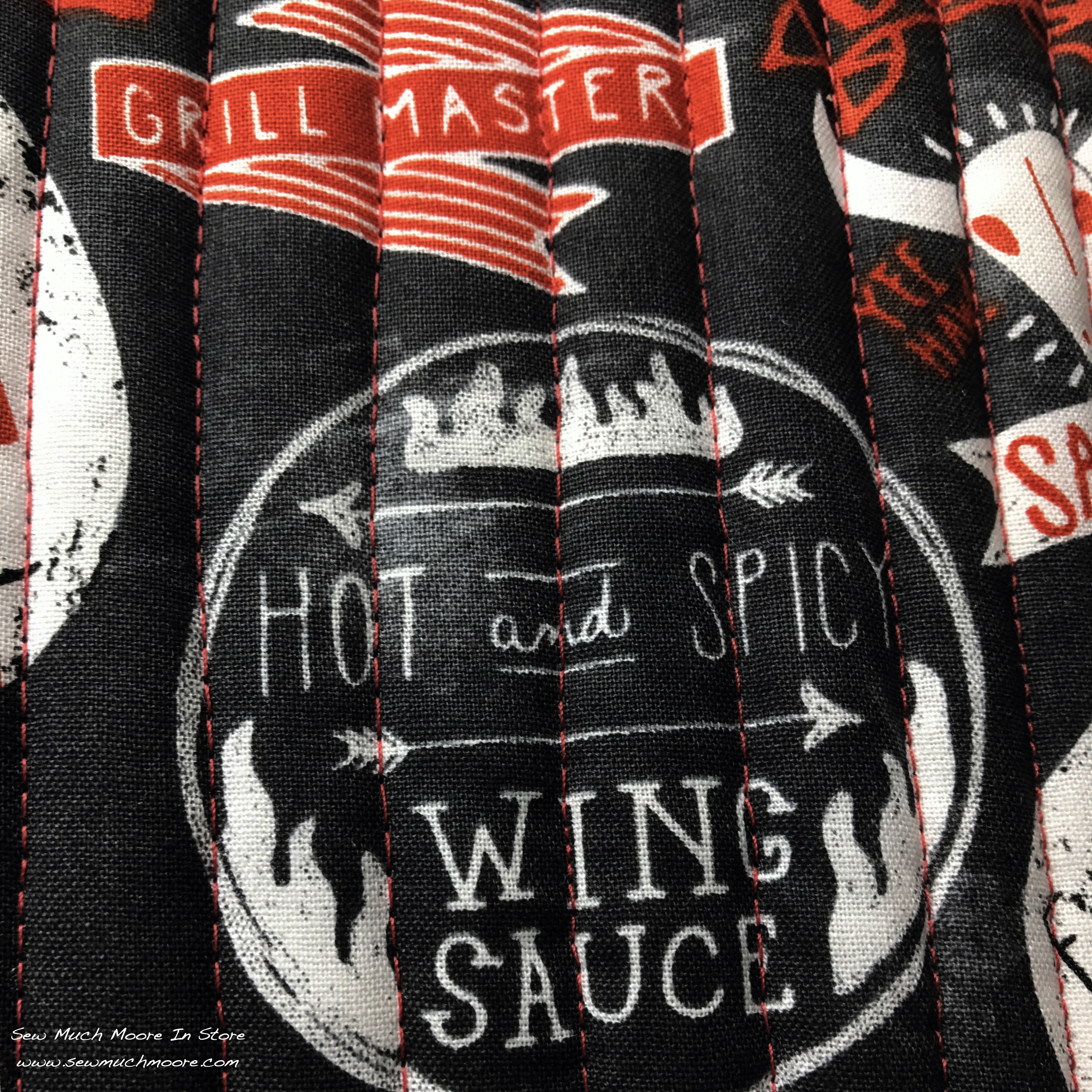 The materials I used for this quick and easy project are as follows:
(2) 10″ squares of exterior fabric
(1) 10″ square of Insul-Brite
(1) 10″ square of thick, cotton batting (like Quilter's Dream Supreme)
50″ of 2.5″ strip of binding (I cut mine on the bias)
I basted all the pieces together and did some straight line quilting with some coordinating thread.  Super quick and very easy!  I used a tutorial, which is pinned on my Pinterest Board, to help me with the hanging loop.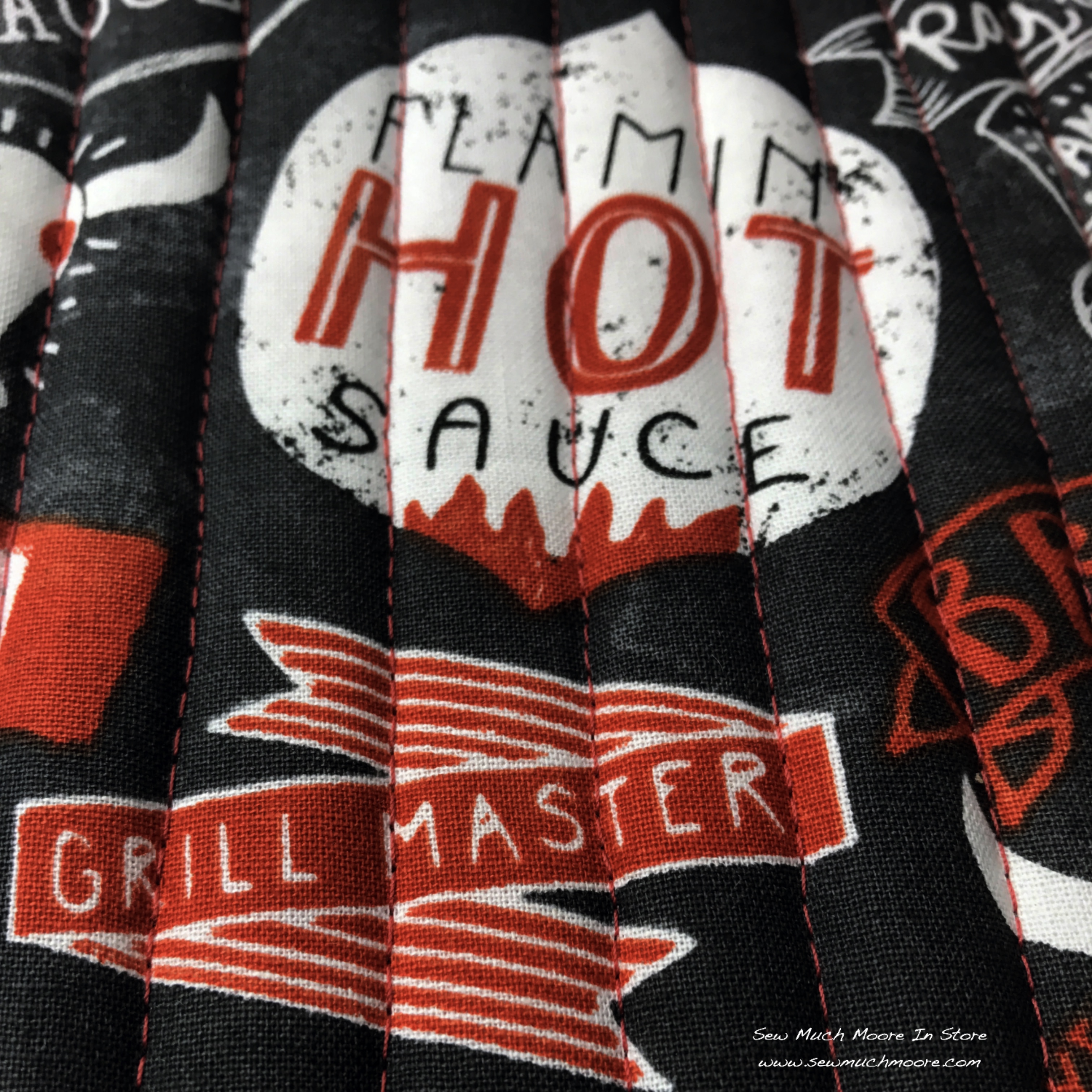 I am making a pair to give to my Mother-In-Law for Christmas and I made one to give away to my Newsletter Subscribers.  I announced the winner on my 10th Day of Christmas video.  How exciting!
If you haven't subscribed to my Newsletters, you can do that HERE.  I don't send out info very often, but when I do – I share information about upcoming classes, promotions and even coupons exclusive to my favorite folks!
Thanks for reading this post and don't forget to leave your comments and share with your friends!  Happy Sewing!
Nicole